Mitzi Szereto (author of The Best New True Crime Stories) provides new offerings from the world of crime, mystery, and thrillers.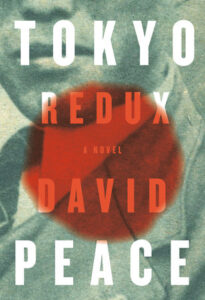 David Peace, Tokyo Redux
(Knopf)
"Another typically brilliant and idiosyncratic neo noir from one of our finest novelists. A murder mystery set in 1949 Japan during the US occupation it has all of Peace's usual flair for language and characterization with an additional delicious layer of Pynchonesque baroque conspiracy. I loved it."
–Adrian McKinty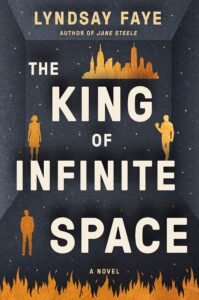 Lyndsay Faye, The King of Infinite Space
(Putnam)
"Shakespeare devotees will be impressed at the variations Faye introduces to the play's plotline, and Faye's considerable descriptive gifts are on ample display…Fans and newcomers alike will delight in Faye's remarkable achievement."
–Publishers Weekly
Ashley Winstead, In My Dreams I Hold a Knife
(Sourcebooks)
"[A] captivating debut…Winstead does an expert job keeping the reader guessing whodunit. Suspense fans will eagerly await her next."
–Publishers Weekly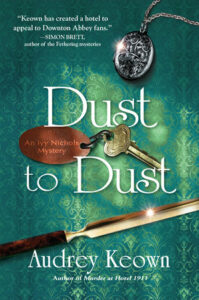 Audrey Keown, Dust to Dust
(Crooked Lane Books)
"The secret depths of Hotel 1911 finally reveal a glimpse of the hidden past an employee has been desperately seeking."
–Kirkus Reviews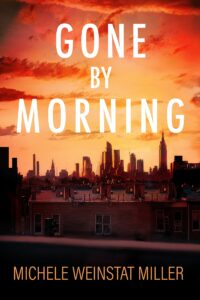 Michele Weinstat Miller, Gone By Morning
(Crooked Lane)
"Miller's background as a lawyer in New York brings an authenticity to this intense, intricately plotted thriller. The politics and menacing atmosphere combine in a promising debut."
–Library Journal (starred review)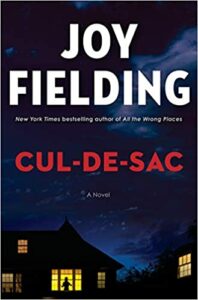 Joy Fielding, Cul-de-Sac
(Ballantine)
"In the residents of an ordinary-looking cul-de-sac, [Joy] Fielding has created some of her strongest, most compelling characters . . . An outstanding thriller and a perfect beach read."
–Booklist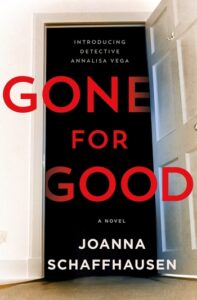 Joanna Schaffhausen, Gone for Good
(Minotaur)
"[An] exceptional series launch…gripping. Excellent fair-play plotting, genuine surprises, and convincing characters make this a surefire winner. Mystery fans are in for a treat"
–Publishers Weekly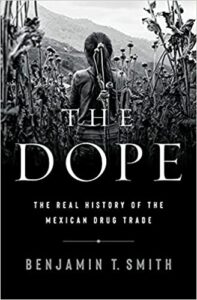 Benjamin T. Smith, The Dope
(Norton)
"[A] magisterial and immensely readable new history of the Mexican drug trade. … Drawing on a decade of research, Smith traces the roots of Mexico's multiple drug wars from indigenous remedy to the solace of soldiers during the 1910-20 revolution, to the present day. His pacy narrative is true crime at its historical best, replete with all the larger-than-life characters and thrills and spills of a Netflix narco drama."
–Jude Webber, Financial Times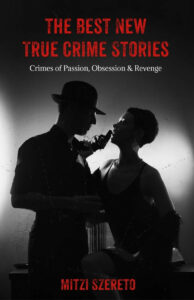 Mitzi Szereto, The Best New True Crime Stories: Crimes of Passion, Obsession, and Revenge
(Mango Press)
"True crime fans hungering for juicy tales of hot-blooded murder will gobble up the offerings in this irresistibly page-turning collection."
–Harold Schechter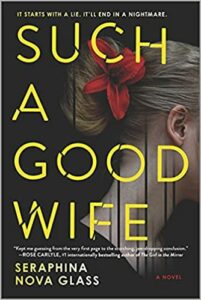 Seraphina Glass Nova, Such a Good Wife
(Graydon House)
"[An] uplifting but never saccharine psychological thriller… The pleasure of this book comes from seeing [the protagonist] morph from mildly depressed suburban housewife into a woman who's unafraid of fighting fire with fire. Glass remains a writer to watch."
–Publishers Weekly
---
Crimes of Passion, Obsession & Revenge
Crimes fueled by emotions. Love, passion, obsession, jealousy, and betrayal. When it comes to emotions, people can react in strange and unexpected ways. Whether it's a heart hurt by unrequited love, or a lover so passionate they'll stop at nothing to get their way—even the most mild-mannered soul can suddenly flip, becoming a vengeful spirit with dark intentions. From the ancient Greek myth of Jason and Medea to Shakespeare's Othello, themes dealing with deeply felt emotions have persisted. But unlike mythology or fiction, The Best New True Crime Stories: Crimes of Passion, Obsession & Revenge contains stories from real life.
A special selection of stories written exclusively for this book. The Best New True Crime Stories: Crimes of Passion, Obsession & Revenge includes stories from around the world and from different times. As with all titles in the popular The Best New True Crime Stories series, this volume contains original nonfiction accounts penned by writers from across the literary spectrum. Dive into these twisted true tales of passion and unrequited love turned violent. Examine why some have fully embraced their dark side, resorting to crime to achieve their own special brand of satisfaction and retribution.