5 Ingredient Semi-Homemade Meals by Bobby & Dessi Parrish has been featured in a "22 Gift-Worthy Cookbooks For Everyone On Your List" by BuzzFeed!
22 Gift-Worthy Cookbooks For Everyone On Your List (Or, You Know, Just For You)
By Melissa Jameson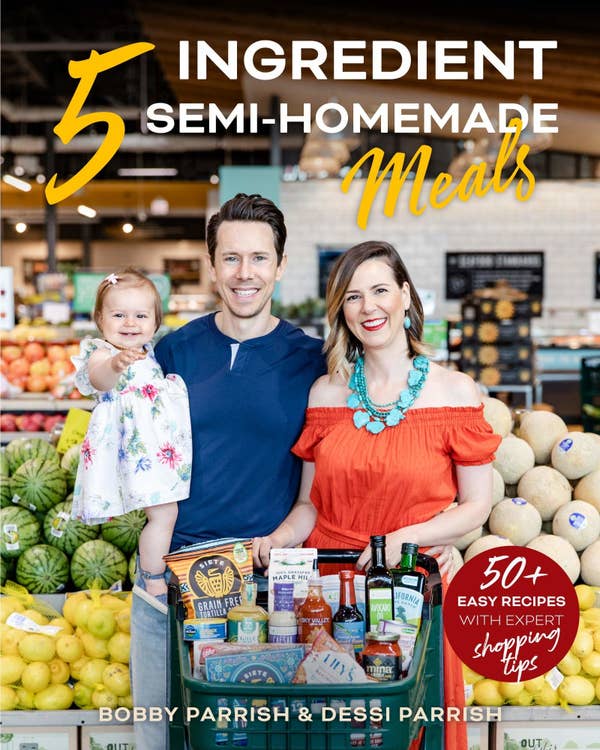 Why buy: Bobby Parrish has built himself a steadily-growing YouTube base thanks to his videos on everything from grocery store hauls to ingredient education. This time-saving cookbook highlights both — and offers up five-ingredient meals that combine supermarket shortcuts with from-scratch staples.
Get it from Amazon for $18.43, Target for $29.95, or Bookshop (to support local booksellers) for $27.55.
---
50 Easy & Tasty Recipes Using the Best Ingredients from the Grocery Store
An introduction to easy cooking. Cooking doesn't have to be complicated. Food Network champion Bobby Parrish shares the ins and outs of semi-homemade meals and assures us that his quick and easy recipes are doable for anyone and everyone. By keeping the recipes to five ingredients, Bobby demonstrates just how easy cooking can be. From savory snacks to simple dinner ideas packed with flavor, this easy (and healthy!) recipe book is just what your kitchen needs.