Becca Anderson, author of Badass Women Give the Best Advice, has written a new blog post on women who dared to climb high.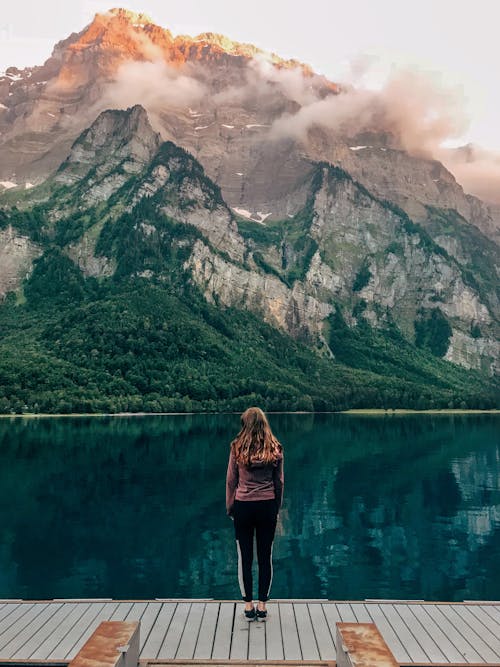 Fifty years earlier, Arlene Blum would not have been allowed into certain areas in the Great Himalayan range. It was an entirely different kind of explorer who helped open those gates. In 1924, spiritual seeker Alexandra David-Neel was the first western woman to visit Tibet's "Forbidden City," Lhasa, in its mountain perch. Dressed as a beggar and traveling so light that they didn't even have blankets, the fifty-five-year-old Alexandra and a young monk made the perilous climb up 18,000 feet to the holy city. Her travelogue is one of the most treasured resources in Asian studies, published as My Journey to Lhasa.
Opera singer turned scholar, the intrepid Frenchwoman also has the honor of being the first western woman to have had an audience with the Dalai Lama during his exile in India.
Alexandra never did anything halfway, and she found the study of Buddhism so appealing that she moved into an ascetic's snowy cave, where she undertook the studies and spiritual practice of a Buddhist nun. She became such an adept that she reportedly was able to control her body temperature through meditation, and there are legends of levitation and other psychic phenomenon. Pooh-poohing the supernatural, her explanation for these matters is simple and practical: she learned from the Tibetans that it is all a matter of management of natural energies. One of the world's earliest scholars in Eastern Studies and Oriental mysticism, Alexandra David- Neel's unique combination of daring and curiosity made her one of the most fascinating women in any part of the world.
Then there's Lynn Hill. Although many of our sports-sheroes have made strides for women simply by being the best, others, like Lynn Hill, have done so with great intention. Lynn Hill is a world-class climber whose stated mission is to create equality for women climbers in an admittedly steep arena. In what was previously a totally male- dominated sport requiring strength women "aren't supposed to have," Lynn Hill rocketed to the top, demanding to be allowed to climb as well as any man. As she says, "If extreme athletics improves you as a person, why can't that be feminine?"
And don't forget Annie Smith Peck. She was a classical scholar born in 1850 with a yen for heights. Wearing a suit of animal skins explorer Robert Edwin Peary had brought back from his exploration of the Arctic Circle, she climbed the Andean apex of Mount Huascaran and went on to become the foremost female mountain climber of her day. She was fifty-eight years old at the time. She wrote about her exploits and became quite a popular travel writer. One of her most sheroic exploits involved climbing the formidable Mount Coropuna in Peru and hanging a banner at the summit reading, "Votes for Women!" She didn't stop climbing until a year before her death at age eighty-five.
We are coming down from our pedestal and up from the laundry room.
—Bella Abzug, famed U.S. Congresswoman and activist
Whatever you do, be different—that was the advice my mother gave me, and I can't think of better advice for an entrepreneur. If you're different, you will stand out.
—Anita Roddick, activist and entrepreneur founder of The Body Shop
A lot of people are afraid to say what they want. That's why they don't get what they want.
—Madonna, iconic performer
The question isn't who's going to let me; it's who is going to stop me.
—Ayn Rand, writer and Objectivist philosopher
---
Everything You Need to Know About Love and Life
Advice from girl bosses of all kinds: Women are, far and away, the Oral Sex. Women's Studies scholar Becca Anderson has gathered the wisdom from a chorus of fabulous femmes for this one-of-a-kind advice book. From housewives to Hollywood starlets, from standup comedians to startup entrepreneurs, these badass women offer unvarnished and unabashed opinions and share their frank and forthright thinking on the wild world of relationships.