Allen Klein, author of The Awe Factor, has been featured in an article written for UpJourney on what to say to your friend who is going through a divorce.
What to Say to a Friend Going Through a Divorce
For some people, divorce is a welcome conclusion to a marriage that is no longer working. For others, it can be the most devastating and overwhelming experience they'll ever go through.
So if you're seeing a dear friend cycle through the roller coaster emotions associated with this challenging part of their life, it's hard to know what to say, especially since you don't want to tell them the wrong things.
Here's what to say to a friend going through a divorce, as advised by experts.
Allen Klein, MA, CSP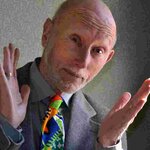 Award-winning Speaker | TEDx Presenter | Best-selling Author, "Embracing Life After Loss"
A divorce is a loss not too unlike the death of a loved one. Anyone who has been through one knows that they will probably experience some of the same stages of grief…anger, bargaining, depression, etc.
What could help during that time is to remember that all is not lost, that there are still some wonderful things in life. And you can encourage the person involved in a divorce to partake in some of those things.
I once had a spiritual teacher who taught me a great lesson, so important in these kinds of situations. He said, "To want what you don't have is to waste what you do have."
Encourage your friend to think about all the positive things still left in their life
To this end, you can encourage your friend to think about, or even make a list, of all the positive things in their life for which they still have and for which they are grateful. Depending on the situation, even the divorce itself might end up on the list, if the marriage was not a happy or fulfilling one.
It has been said that "When one door closes, another opens." The divorce has closed one part of a person's life but there are so many other doors that are waiting to be opened. A friend can help the divorcee open some of those in order to move on. For example, they can suggest:
Getting out of the house
Becoming a hermit might feel safe but it is engaging with the world again after the divorce that will make them feel normal again.
Volunteering
Studies have shown that helping others is one of the best ways to put your problems in the background.
Doing something new
Their new freedom is an opportunity to do new things…eat at a new restaurant, wear something bright, travel to someplace they have never been before, etc.
Remembering that "This too shall pass"
Everything changes. It may feel awful right now, but nothing stays the same forever.
Seeing the experience as a learning opportunity
Sometimes, icky things in life can be our greatest teacher. What has the divorced person learned from this event and how can it help them be a better person?
Perhaps the most important of all, your friendship itself can be a reminder that there are still people in the divorced person's life that care about and love them.
Read entire article here.
---
A Gentle Guide for Growing through Grief
Work through the depression of grief and loss with resilience: Losing a loved one is never easy. Allen Klein knows how it feels—just like you, he's lost many loved ones in his life. Inspired by Klein's experience with the loss of his wife, Embracing Life after Loss will help you to recover from grief and loss—just like Klein did.