Marlena Fiol, author of Nothing Bad Between Us, has written a new blog post on an upcoming event that she will be participating in- read Marlena's post here.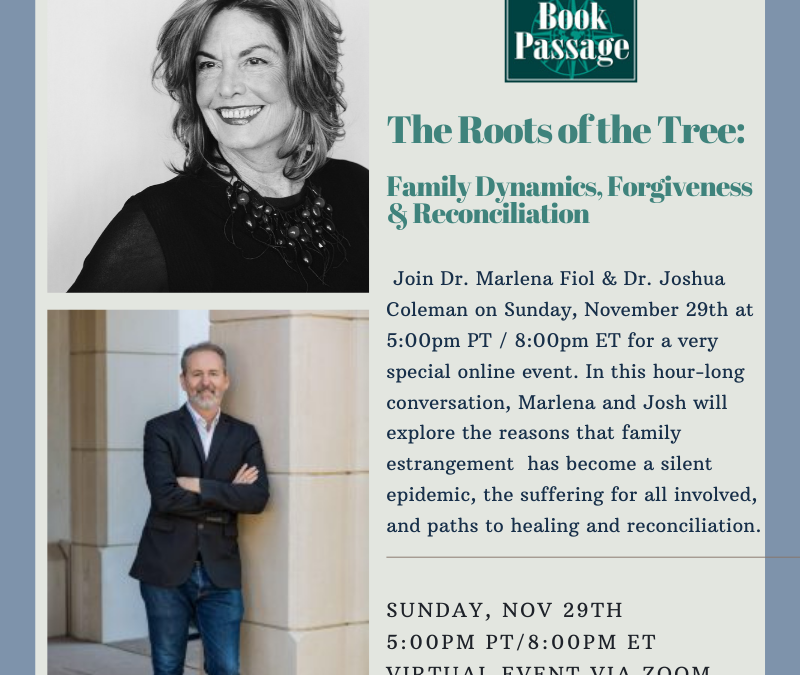 In a year full of what seems like a never-ending parade of happenings, I have to say it is still quite exciting to announce a new online event that will be happening in just over a week.
Dr. Joshua Coleman will join me for an exclusive online event in partnership with Book Passage on Sunday, November 29th at 5pm PT. The event, titled The Roots of the Tree: Family Dynamics, Forgiveness & Reconciliation, will explore the reasons that family estrangement has become a silent epidemic, the suffering for all involved, and paths to healing and reconciliation.
If you'd like to join us online for the event, please register in advance here.
In other news, I had a lovely time being interviewed by the wonderful team over at Mango Publishing. You can find the interview here. I hope you enjoy it!
I hope everyone stays safe this upcoming week and a very Happy Thanksgiving to those celebrating!
---
A Mennonite Missionary's Daughter Finds Healing in Her Brokenness
This story differs from similar accounts of childhood domination or abuse because it tells the story of the author's seemingly paradoxical responses to the powerful forces in my life, but doesn't leave it at that. It sheds light on the social and religious dynamics underlying these responses, giving readers insights into and understanding of her otherwise incomprehensible choices, as she found my way back into loving relationships with her parents and the Mennonite community.