Cynthia O'Hara (The Harried Housewife), author of Cooking, Baking and Making, has just posted a fun and easy recipe for butterscotch bars, check it out!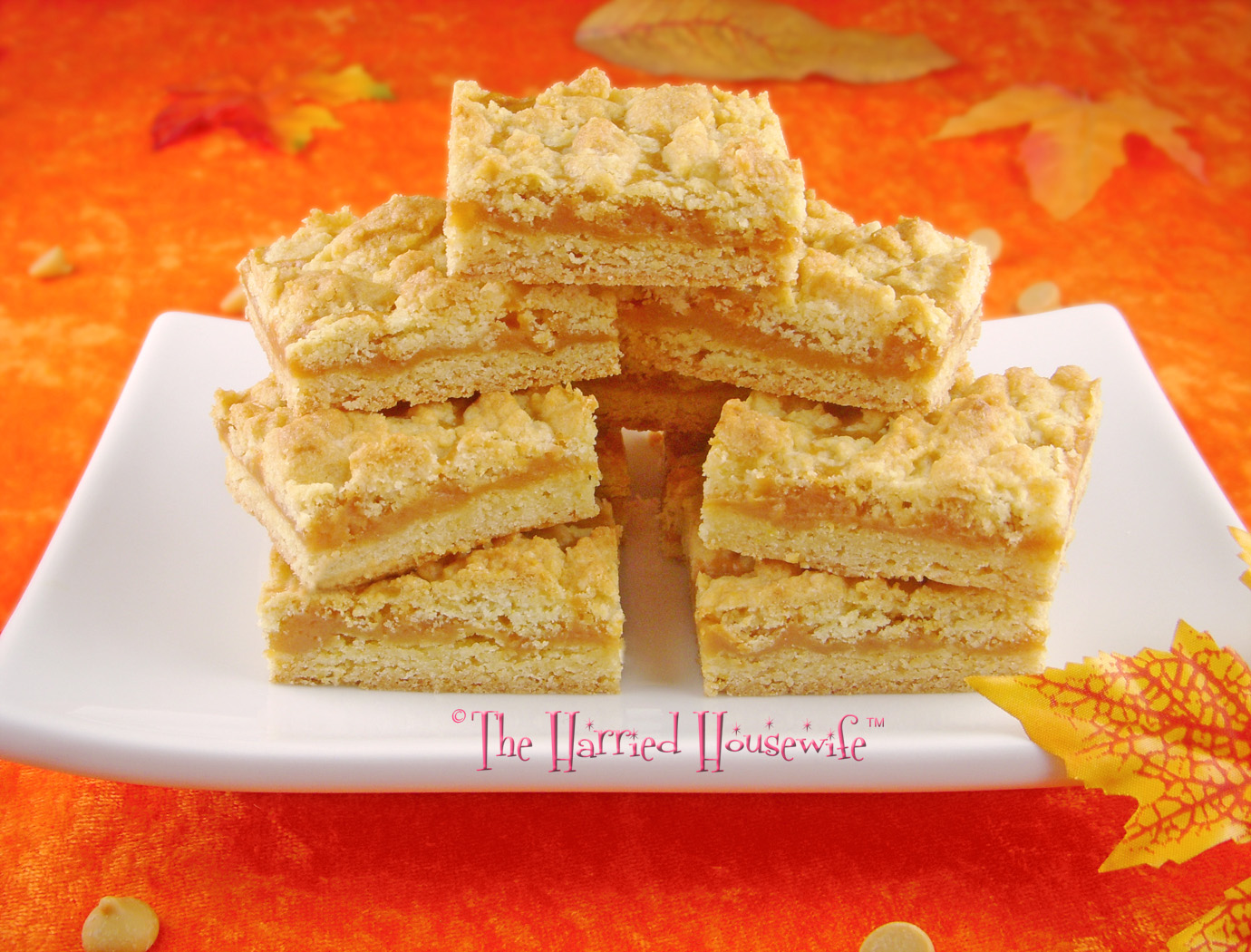 As seen on WKTV NEWSChannel 2
CRUST
1 (16.5 ounce) package plain yellow cake mix
1/2 cup flour
1/2 cup (1 stick) butter, melted
3 tablespoons milk
1 egg
FILLING
1/4 cup butterscotch cook-and-serve pudding and pie filling mix
1/2 cup half-and-half or fat-free half-and-half
3/4 cup butterscotch chips
Instructions
Preheat oven to 350 degrees. For crust, in a large bowl, combine cake mix, flour, butter, milk, and egg. Press two-thirds of mixture into a 9×13-inch baking pan. Bake 8 minutes. Meanwhile, for filling, in a medium glass microwave-safe bowl, combine pudding mix and half-and-half. Microwave on HIGH until mixture boils, 1 1/2 to 2 minutes, stirring once halfway through. Add butterscotch chips; stir until chips have almost melted. Spread butterscotch mixture over hot crust; sprinkle with the remaining crust mixture. Bake until filling is bubbly and crust is golden, 15 to 18 minutes. Cool completely. Cut into bars. Makes 32 bars.
---
100 Recipes and DIY Ideas for All Seasons and Reasons
From the creative mind of the Harried Housewife blog, comes a beautifully packaged one-stop-shop book bursting with DIY recipes and DIY ideas for the entire year! Cooking, Baking and Making: 100 Recipes and DIY Ideas for All Seasons and Reasons includes 60 DIY recipes with bonus designs and 40 DIY ideas that tie your home together for all 365 days.