Becca Anderson, author of Badass Women Give The Best Advice, has written a new blog post on the importance of feeding friendships and keeping them strong and healthy.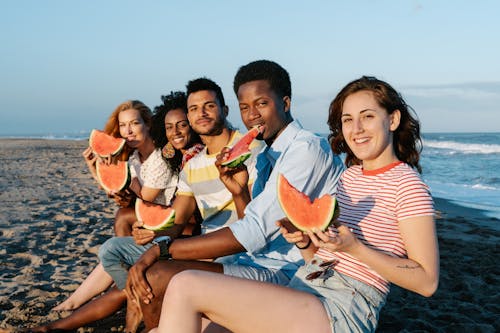 "A friendship can weather most things and thrive in thin soil; but it needs a little mulch of letters and phone calls and small, silly presents every so often—just to save it from drying out completely."
PAM BROWN
"Plant a seed of friendship—reap a bouquet of happiness."
LOIS L. KAUFMAN
"There may not be a recipe for friendship, but that doesn't mean there are no rules."
BLANCHE HARDING
"They call it "making friends" for a reason. It takes effort, and the right ingredients."
SANDRA GARRETT
"A new friendship is like an unripened fruit—it may become either an orange or a lemon."
EMMA STACEY
"If you judge people, you have no time to love them." MOTHER TERESA
"Silences make the real conversations between friends. Not the saying but the never needing to say is what counts."
MARGARET LEE RUNBECK
"It takes a lot of courage to show your dreams to someone else."
ERMA BOMBECK
"The sharing of joy, whether physical, emotional, psychic, or intellectual, forms a bridge between the sharers which can be the basis for understanding much of what is not shared between them, and lessens the threat of their difference."
AUDRE LORDE
"The only thing to do is to hug one's friends tight and do one's job."
EDITH WHARTON
"For women, talk is the glue that holds relationships together; it creates connections between people and a sense of community."
DEBORAH FARMER
"Count your joys instead of your woes; count your friends instead of your foes."
IRISH PROVERB
"Strangers are just friends waiting to happen!" WENDY WENTWORTH
"Make new friends and keep the old; one is silver and the other is gold."
GIRL SCOUT MOTTO
"We are each other's magnitude and bond." GWENDOLYN BROOKS
"Stay" is a charming word in a friend's vocabulary."LOUISA MAY ALCOTT
---
Everything You Need to Know About Love and Life
Advice from girl bosses of all kinds: Women are, far and away, the Oral Sex. Women's Studies scholar Becca Anderson has gathered the wisdom from a chorus of fabulous femmes for this one-of-a-kind advice book. From housewives to Hollywood starlets, from standup comedians to startup entrepreneurs, these badass women offer unvarnished and unabashed opinions and share their frank and forthright thinking on the wild world of relationships.