Nothing Bad Between Us author Marlena Fiol has posted a new installation of her "Choosing Compassion Over Fear"s series written by fellow Mango author Rachael Wolff, read Rachael's post here.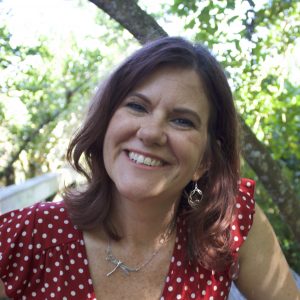 Choosing Compassion Over Fear: Accepting Who and Where We Are
featuring Rachael Wolff
As part of our ongoing series, Choosing Compassion Over Fear, I am featuring some of our most cherished friends and colleagues to discover how they have navigated the landscape of doubt, insecurity, tragedy, and fear to move toward becoming their truest selves. Today, we are honored to present a very special excerpt from author, speaker and transformational coach Rachael Wolff's insightful book, Letters from a Better Me: How Becoming an Empowered Woman Transforms the World.*****
Letters from a Better Me: How Becoming an Empowered Woman Transforms the World is a transformational journey. In Part One of the book, we see our caterpillar selves in the struggle for survival. We become aware of what is blocking us and how we keep ourselves prisoner of our perspectives. In Part Two, we move into our chrysalises where we go inward to explore where we look at what we have learned from the caterpillar journeys and move into new perspectives that help us to create our beautiful and colorful wings. In Part Three, we have embraced the perspectives that set us free—we fly! This journey is about becoming the change we want to see in the world and serving from a loving place. This excerpt is from Part Two. The reason I chose this particular passage is because it comes from a section on building our self-worth. If we want to be the change, we have to make sure we are projecting the change we want to see. The only way to do that is to go deep into ourselves, because whatever is inside—we project out. We can't project peace from a chaotic inner world. We can't project abundance if inside we are living in lack. We can't project love if inside we treat ourselves like we are our worst enemy.*****
Dear Me,
I accept me where I am today. I see the efforts I've put into being the best version of myself. I can see the progress that I'm making on a daily basis. I don't expect to have the perfect life or do everything perfectly anymore. If I were supposed to be somewhere besides where I am right now, I would be there. I have something to learn through all the challenges I'm facing. I accept that with any negativity that comes toward me, it is my choice whether to add it to my story or not. I don't have to give other people the power to affect my self-worth.
The only person who has to accept how and when I feel happy, peaceful, and joyful is me. I don't have to let any situation define my worth. My worth is in my perception of me. I'm the only one who chooses the messages I tell myself. I can make them positive or negative. The decision is mine! I accept the responsibility of taking care of me. I commit to being conscious of how my thoughts are sabotaging me, how my attachments are hurting me, and how my fear is tearing me down. By accepting all of this, I give myself the power to change.
With Love and Acceptance,
A Better Me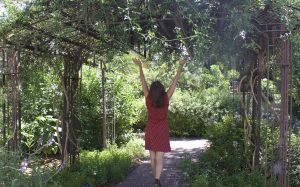 *****
Acceptance
Stay open. Stay open. Stay open. Before we can create positive, long-lasting change, first we must become aware, then accept. Our self-worth is tied up with a very persuasive ego. Let the layers come off naturally. Forcing change is a part of our self-sabotage. We think we have to change all of our unhealthy patterns at once, then we can't keep the momentum, we start slacking in one area or another, and then all the changes we were trying to make fall to the wayside.
If you are trying a bunch of new techniques, it's okay to let some fall off. It's okay to make one change at a time. Accept where you are on your journey wherever you are. These are some of patterns you will notice as you become more self-aware:
You catch yourself after you beat yourself up.
You'll catch yourself in the act.
You'll start catching the thought when it comes up and re-direct yourself.
A new pattern that's beneficial to your worth emerges
You're healthy pattern becomes a natural response.
There isn't even an urge to belittle or call yourself a name. This could take weeks, months, years, and/or decades. This is your journey. You will be where you are supposed to be at any given moment. Allowing ourselves to be where we are is what it means to be in acceptance. If you are expecting yourself to be somewhere you aren't, you are still in the broken cycle.
People show up in our lives for a reason. When we stop trying to resist their purpose in our lives and accept that they are there for a reason, we grow and expand. We also accept when it is time for them to go. It's important to see that there is no wasted time. We learn to be better by seeing ourselves at our worst. Trust the learning experience.
If you struggle to break unhealthy patterns, don't be afraid to ask for help. Pray for support, release the outcome, and be open and accepting of how the prayer is answered. You will be amazed at what solutions start presenting themselves to you. Trust that you will be led exactly where you need to be to get the help you need in breaking these harmful patterns. You may have already asked for help. This book might have showed up in your life in some unexpected way to answer a question you put out to the Universe. This happens all the time.
About Rachael
Rachael Wolff grew up reading self-help, personal discovery, and spiritual writings. She has let her beliefs in helping herself and supporting others inspire the life she leads. Wolff got a taste for helping the masses in the '90s when she became a National Sales Trainer for the indoor tanning industry. She realized that she was more connected to supporting people feel better about themselves than the actual sales. After having children, she became a pre-school teacher and enjoyed learning how our minds develop.
She went back to school and graduated from Eckerd College with a Bachelor's Degree in Human Development and a Minor in Anthropology, focusing on cultural anthropology. After receiving her degree with an award in "Excellence in Human Development" in December 2015, she launched a blog (http://FromALovingPlace.com) where she chronicles lessons she's learned on her journey. The interest in her blog led her to starting a Facebook page that keeps the motivation going with encouraging words and sharing experiences. Wolff started http://LettersFromABetterMe.blogspot.com to develop an audience who are inspired by letters of hope, healing, and love to encourage readers to become a better version of themselves.
---
A Mennonite Missionary's Daughter Finds Healing in Her Brokenness
This story differs from similar accounts of childhood domination or abuse because it tells the story of the author's seemingly paradoxical responses to the powerful forces in my life, but doesn't leave it at that. It sheds light on the social and religious dynamics underlying these responses, giving readers insights into and understanding of her otherwise incomprehensible choices, as she found my way back into loving relationships with her parents and the Mennonite community.
---
How Becoming an Empowered Woman Transforms the World
THE EMPOWERED WOMAN follows the belief system that is best explained in a quote by Byron Katie: "The most attractive thing about the Buddha was that he saved one person: himself. That's all he needed to save; when he saved himself, he saved the whole world."
The letters work in different ways depending on the chapter and part of the book.