(Author of The Myth of Multitasking) Dave Crenshaw talks about making work more meaningful to improve your productivity.
Do you wish your work felt more meaningful? When your job starts to feel monotonous, try to think of ONE thing you can do that connects to your core values.
Maybe you offer a coworker words of encouragement or add your personal touch before rushing to check one more item off your list.
What one action will you take today to make your work more meaningful?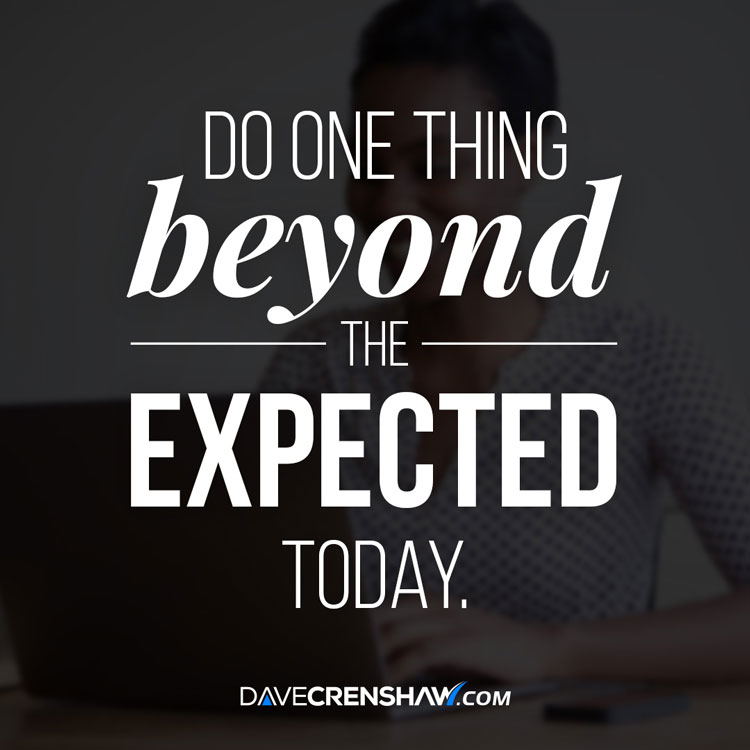 When work has meaning, focus and productivity often increase, which improves your work-life rhythm. Learn more ways to add meaning to your work in my new LinkedIn Learning course, "How to Make Work More Meaningful."
---
How "Doing It All" Gets Nothing Done
Productivity and effective time management end with multitasking. The false idea that multitasking is productive has become even more prevalent and damaging to our productivity and well-being since the first edition of The Myth of Multitasking was published in 2008. In this revised and updated second edition, author and productivity expert Dave Crenshaw provides a solution for the chaos of distraction that multitasking creates―and a way to combat the temptation to constantly switch between tasks.
Learn how to actually get things done. Dave Crenshaw takes the idea of multitasking as a productivity tool and smashes it to smithereens. But rather than leaving you with the burden of wading through the wreckage all by yourself, he shows you how to focus, move forward, and free up more time for what you value the most.