I Can't: TikTok for Business
September 28
@
7:00 pm
–
9:00 pm
EDT
Kristin Hoffman (author of Baker Bettie's Better Baking Book) gifts us with a workshop that will teach influencers/authors how to use TikTok.
Event Details:
Ease into embracing TikTok and see past the misconception that it's only for dancing teenagers, guided by a social media veteran and maven
Mac & Cheese Productions℠ is an inclusive, no judgment (of self or others) space, and welcomes all human beings.
This is a virtual offering. Times are CDT; convert for your location. You are encouraged to turn on your video to make conversation more conversation'y but being on camera is not required. A replay will be available to all registrants, even if you can't attend live. No refunds so make sure you can join before you register.
Note that TikTok does not allow MLM videos so if that's your business, this might not be an appropriate offering for you.
Find it challenging to grow an engaged audience on social media? Feel like you're putting more into social media for your business than you're getting out of it? Does the idea of adding another platform feel overwhelming?
I Can't: TikTok for Business is for you.
Kristin "Baker Bettie" Hoffman has been growing her business online for ten years and has developed a presence on every social media platform that has come along. Never has she been more excited about how powerful social media can be for business as she is now, with TikTok. In this session, Kristin will ease you into embracing TikTok and help you to see past the misconception that it is only for dancing teenagers. You will learn how easy it is to find your audience and post authentic content that resonates with them.
You'll learn —
The ins and outs of how TikTok & its features work
How to use the work you already do for your business as content for TikTok
A game plan/rough content schedule for how to establish your unique voice on your account
TO BRING
An already created TikTok account that you can log into during the session to view features as they're being discussed
A device with the most recent Zoom downloaded and the ability to connect to the internet
Note-taking materials
Food/drink for yourself if you'd like
NOTE: You do not need to have any content posted before the session
Find Kristin on the web / Instagram / Facebook / TikTok / YouTube
I Can't: TikTok for Business is part of Mac & Cheese Productions' I Can't series, where adults state they're unable to do something, they try it/learn about it with a bunch of other adults who also "can't," and everyone proves themselves wrong and not only does the thing, but enjoys it and says, "That wasn't so bad. In fact, kinda fun. Good for me! What's next?!" Past I Can'ts have included yoga, improv, draw, have a dog, side hustle, and buy a home. To see other current offerings, head here.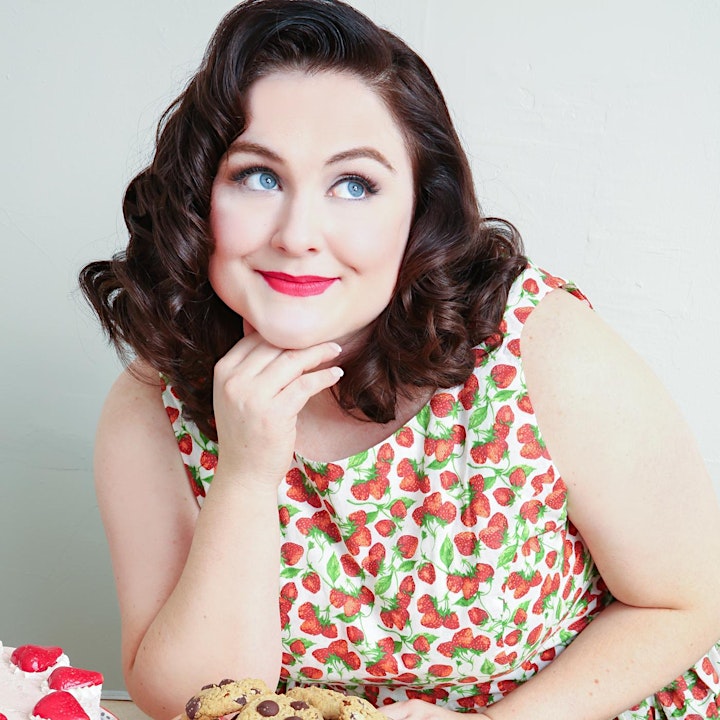 ---
Classic Baking Techniques and Recipes for Building Baking Confidence
Baking from scratch can be hard. Baking is a particular science that requires precise measurements and steps. With Kristin Hoffman, aka Baker Bettie, the science behind baking will become second nature! Baker Bettie's Better Baking Book lays a foundation of basic baking skills and master recipes that are sure to boost your baking confidence.
Learn top tips from a professional chef. Consider Baker Bettie's Better Baking Book your at-home culinary and baking school guide. This baking cookbook goes beyond the recipe by teaching the science behind baking. From measurements, techniques, step-by-step processes, to how to use base recipes to create endless baked goods that will make you drool. This book ensures that you will be able to tackle any baking recipe with confidence!