Emily Thiroux Threatt (author of Loving and Living Your Way Through Grief) gives ideas from the heart on how to gift someone in bereavement.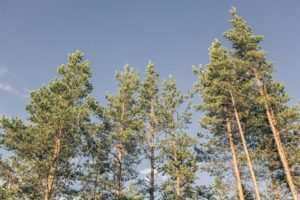 I was talking with Dr VJ Raju this morning. He was telling me about the tradition of celebrating the death of a loved one each year after the death. He said for his mother, he plants 100 trees every year. This gift not only honors here, but it also helps our planet especially now with all the major fires that are destroying trees with devastating effects. This made me think about how important gifts are when honoring someone or demonstrating love.
I always used to send flowers, but when I thought about how soon the flowers die, that seems to me a reminder of the loss of the loved one. I still like to send flowers for happy occasions, but if I send flowers because of a loss, now I send a living plant that will last lots longer.
When Jacques died, we set up a scholarship fund for students to go to the school of arts that we had founded years before. We requested that in lieu of flowers, that donation be made to that fund. So many people told me that they were happy that they could contribute to something that Jacques loved so much and that it benefitted children.
When I published my book, Loving and Living Your Way Through Grief, I realized that it would be a perfect gift for someone dealing with loss, and it does costs lots less than flowers! I addition to that, the book can bring the receiver comfort and support for months or even years. Many people have sone this and let me know how much they appreciated something that they could give that provides comfort and support.
Other thoughtful gifts could be a warm comforter that could be snuggled with accompanied by some tea. A journal is another thoughtful gift maybe with some ideas you write that your friend could use to write about when they are challenged getting started. I have created a set of 52 cards, and I send them to the person I seek to comfort, one each week for a year. I have done this several times and the receivers have told me how much the cards meant to them especially when they feel like people have forgotten what they are dealing with. Another idea would be to put on your schedule contacting this person each week for a year. This could be a phone call, a text, an email, or a card, or any combination of all these things.
Whatever you give for a gift for someone bereaved, by thoughtful, and make it something that will last. Grief doesn't end after the first weeks, and thoughtful gifts can support for a while.
You can order Loving and Living Your Way Through Grief by clicking here at Amazon.
I would be happy to put you on the reminder list for or Writing Together Through Grief occurring on Saturdays each week by sending an email to me to emily@lovingandlivingyourwaythroughgrief.com and giving me your email address.
Join my Facebook group here.
---
A Comprehensive Guide to Reclaiming and Cultivating Joy and Carrying on in the Face of Loss
Rediscover sustained moments of joy as you seek a new way of being in the world. Loving and Living Your Way Through Grief guides and lightens the journey to positivity for those who feel the pain of loss, whether it is the loss of a loved one, a job, a marriage, a house, a pregnancy, a nest egg―anyone or anything that we loved and that is no longer in our lives. In this book, author and fellow griever Emily Thiroux Threatt provides you with strategies to embrace the process of learning how to start living again.