Your Goal Guide author Debra Eckerling has written a blog post about her most recent #GoalChat with author Stephanie Storey, take a look.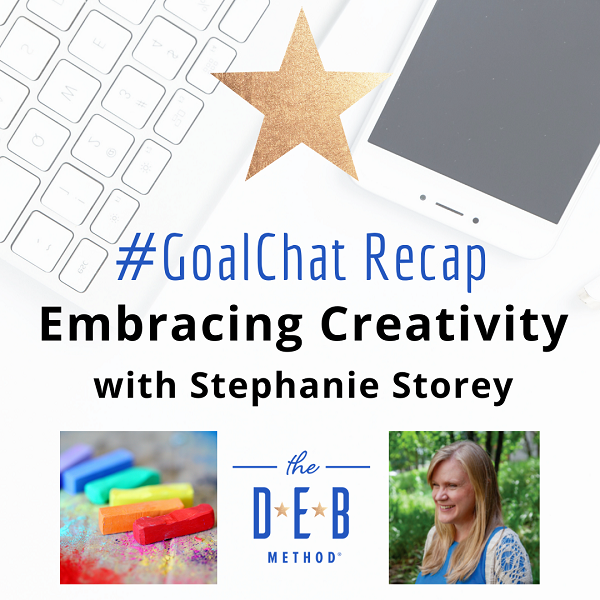 This week on #GoalChatLive, I had a wonderful conversation about embracing creativity with art historical novelist Stephanie Storey.
Stephanie, author of Oil & Marble and Raphael, Painter in Rome, has been writing since she was seven. And she took a topsy-turvy, but totally "logical," path to get where she is today. By the way, Stephanie is awesome. We had so much fun talking about the value of creativity, ways to be creative, and so much more!
On Sunday's very active #GoalChat, we talked about our relationship with creativity. We use it for professional purposes, as well as for realignment and fun. Creativity may start as a personal thing; but it has the power to impact so many. By creating, you educate, inform, inspire, entertain and/or make someone feel something! It's amazing!
Watch #GoalChatLive on Embracing Creativity
Bonus Goals: Embracing Creativity
Links
---
A Roadmap for Setting, Planning and Achieving Your Goals
Start with a plan. One of the biggest reasons goals fail is that we often don't put enough thought into what we really want before diving in. Your Goal Guide by Debra Eckerling starts with that first, crucial step: figuring out your goals and putting a plan in place. As a professional writer, communications specialist, and project catalyst with more than 20 years of experience, Eckerling is prepared to help you achieve success.