Jude Chao (author of Skincare for Your Soul) shares how to achieve outer beauty and inner peace with Korean skincare.
"Say goodbye to the 12-step beauty routine," declared the inspirational social media network Pinterest earlier this year when predicting skin minimalism would be one of the biggest trends of 2021.
The declaration could have been seen as a brutal rebuke to K-Beauty, the amalgamation of South Korean brands and trends that awakened American consumers to extensive skincare routines, the ingredients snail mucin, bee venom and cica, products like foot peels, sheet masks and cushion compacts, cutesy color packaging, affordable pricing and the practically unattainable "glass skin" phenomenon. But the ascendance of a less-is-more approach to beauty hasn't killed K-Beauty, which adjusted at a time when its strength in skincare has been spot-on for a pandemic characterized by a collapse in makeup sales, and gen Z consumers with anxiety about their appearance on social media, an appetite for beauty hacks, INCI list knowledge and a fondness for K-pop.
The Korea Customs Service and Korea Cosmetic Association have released data showing South Korean cosmetics exports climbed 16.1% to reach nearly $7.6 billion in 2020 after dipping 4.2% in 2019. Overall, the global cosmetics market shrank by 8% last year, per Statista. In the United States alone, South Korean cosmetics exports surged 24.5%, but China remained the largest destination for South Korean beauty products, snapping up over half of them. Allied Market Research forecasts K-Beauty sales will advance at a compound annual growth rate of 9% to go from $10.2 billion in 2019 to $13.9 billion by 2027.
The sales figures belie K-Beauty's period of reevaluation. Following its explosion on the American scene in the 2010s, the movement became a victim of its own success. Vogue Business points to political tensions with China as a reason for it losing its luster along with cyclical beauty fads. K-Beauty products spread to Ulta Beauty, Sephora, CVS and Target, to name a few retailers that have embraced it. Sheet masks proliferated in the beauty industry, and skincare brands at mid-tier prices became increasingly serious about what they put in their bottles and jars.
Still, K-Beauty has made a significant impact on boosting consumers' fascination with skincare ingredients and demonstrating the power of a multistep skincare regimen. According to market research firm The NPD Group, close to 40% of skincare consumers report using products more often now than in 2019. And, although some consumers may be swinging to skincare restraint, Christine Chang, co-founder and co-CEO of Glow Recipe, believes K-Beauty is no less relevant today than it was when it arrived stateside.
"The tenets of Korean beauty have always been focused on consistent, gentle daily skincare routines that respect the skin health and the importance of sensoriality and enjoyment around these self-care moments, which we felt really resonated with customers," she says. "Our brand philosophy around 'taking it day by day,' where you listen to your skin's ever-changing needs and feed it the ingredients it needs versus being limited to a rigid, set routine was also appreciated, and we focused on creating educational content to help our customers create these moments and routines for themselves."
Glow Recipe has leaned into self-care lifestyle content and initiatives as a way to appeal to pandemic-era consumers. Held in November 2020 and April 2021, its Glow Together Summit "garnered more engagement than we could have ever imagined," says Sarah Lee, Chang's fellow co-CEO and co-founder at Glow Recipe. Established in 2017, a Business Insider article revealed the company generated $30 million in sales within four years. In a 2019 article on K-Beauty in Business of Fashion, Lee and Chang expressed hope Glow Recipe could hit $100 million in 2022 sales.
Charlotte Cho, co-founder of Soko Glam and founder of Then I Met You, also took advantage of consumers seeking out self-care at home by launching Then I Met You's Rosé Resurfacing Facial Mask in April. "It's designed to mimic a luxurious experience. It's like a facial in a bottle," she says. She's seen growing interest in Soko Glam's skin concierge service offering one-on-one consultations via phone, email or text. "It's like having a skincare expert in your pocket," says Cho. Soko Glam is a multi-brand e-tailer, and it recently incorporated the AAPI-led brands Wander Beauty, Good Light, Velour, Han Skincare Cosmetics, Cocokind and Superegg under a program entitled Beauty For Good not confined to K-Beauty brands.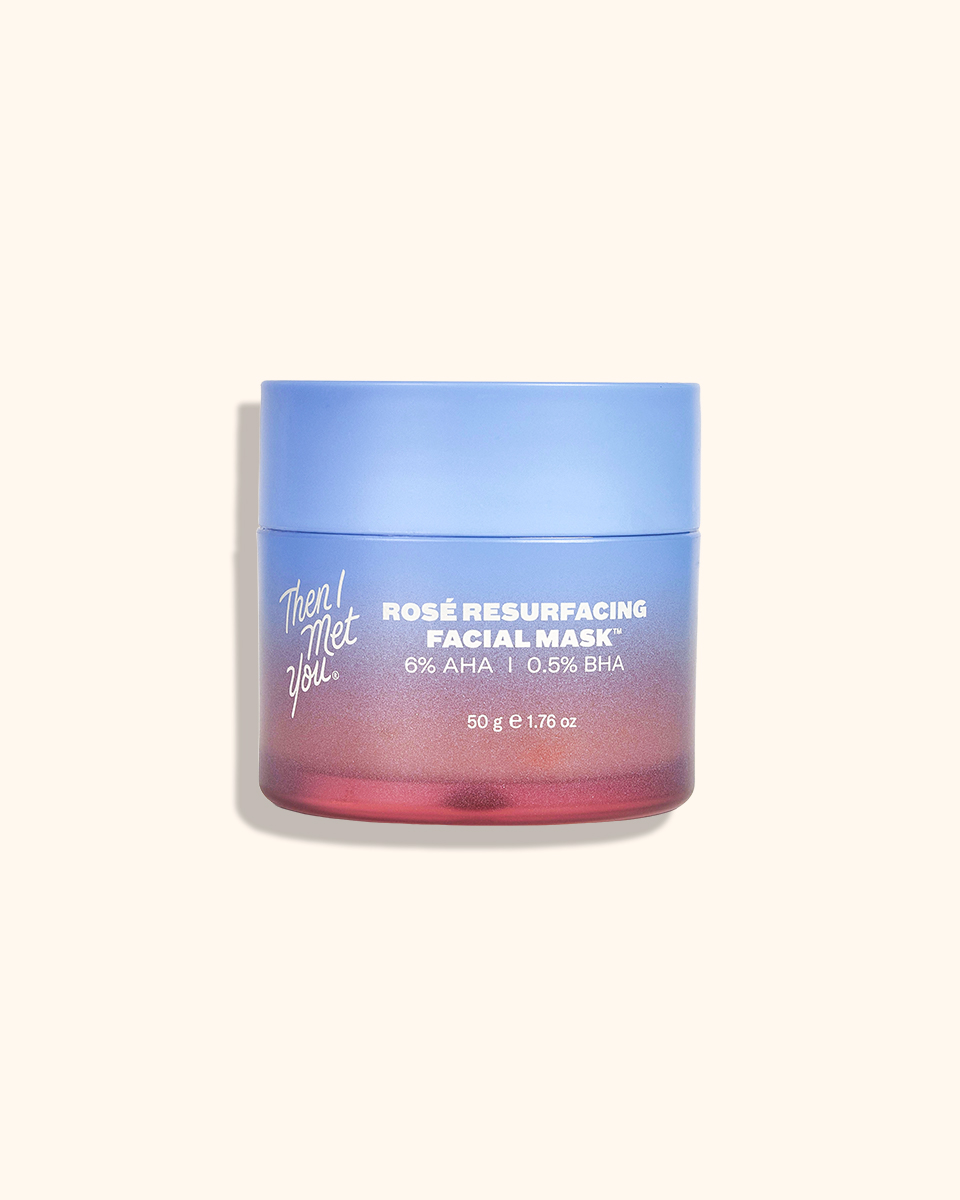 K-Beauty brick-and-mortar stores were particularly devastated by the pandemic. Innisfree, a brand from South Korean beauty giant Amorepacific, announced last month that it's closing its North America stores. Business of Fashion reports Missha shuttered 164 stores in South Korea in 2020. Etude House, another Amorepacific property, is down to 164 stores from 265 in 2019. It pulled the plug on its stores in China.
Olive Kim, CEO of The Crème Shop, explains the business suffered in Seoul at stores "that heavily relied on tourism and international K-Beauty fans who frequently traveled to South Korea searching for the latest and greatest." Door-to-door sales performed by beauty counselors in South Korea who often support sales at stores pretty much screeched to a halt. However, online sales picked up some of the slack, especially when it came to K-Beauty sales in the U.S., and Jude Chao, the blogger behind Fifty Shades of Snails and author of "Skincare For Your Soul," doesn't think American shoppers will break their K-Beauty e-commerce habits anytime soon.
"It's much more common for people in the U.S. to be buying from online vendors than it is for people to actually find a store and go in and get K-Beauty. So, things like retail store closures didn't really affect the sector that much," she says. At the beginning of the K-beauty boom in the U.S., when brands weren't as readily available as they are today, a lot of consumers had no choice but to rely on Amazon and other reseller sites to find products. "Brick-and-mortar for K-beauty in the U.S. I think has generally just not shown itself to be a very good idea and that caveat is obviously much more normalized now than it used to be. I'm not sure that in many localities it's enough to actually support brick-and-mortar, whereas the lower overhead and the global reach of an online store can still work out better."
Glow Recipe launched at Sephora stores in 2017, but sells primarily through its website. Soko Glam, Then I Met You and Good (Skin) Days Ahead have long been in direct-to-consumer distribution. "We've really been able to navigate these waters because we've been set up from the very beginning to make sure we talk to our community and understand what they're interested in," says Cho. "We really have a deep understanding of what they're looking for, and we've been able to deliver that."
The popularity of Korean pop culture is inextricably linked to the resilience of K-Beauty. K-pop bands BTS and Black Pink have become international sensations. Pretty much everything they touch goes viral. Netflix is slated to spend $500 million on South Korean films and television shows this year. A piece in the Deccan Herald notes that an increasing number of people in India have bought South Korean products during the pandemic at least partially due to the draw of Korean dramas.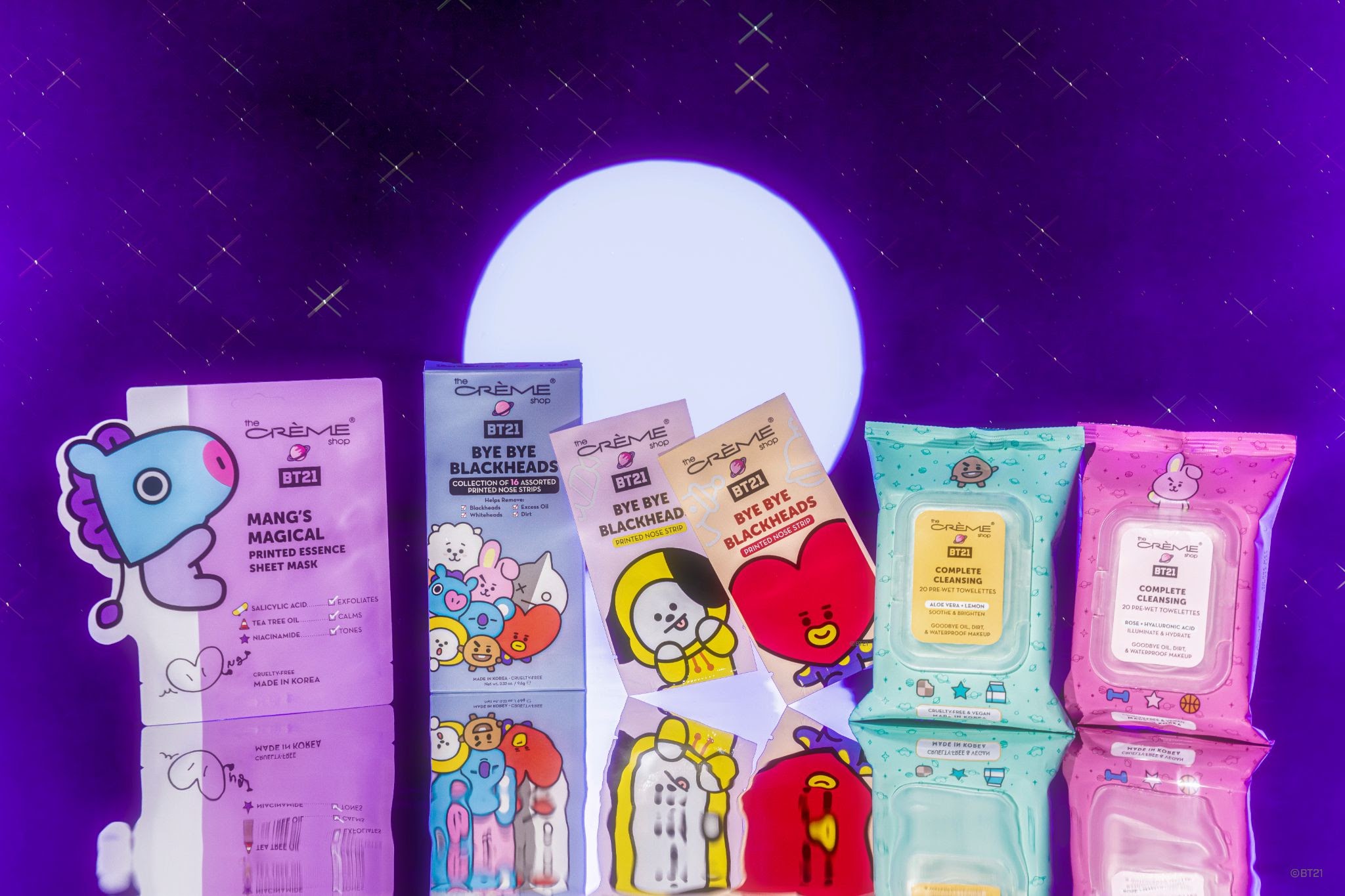 In Allure last year, Euny Hong explains the impacts of a South Korean wave of pop culture fueled by government funding. "All Korean wave products are part of the same ecosystem, with one industry enhancing the appeal of the other. Especially symbiotic are K-pop and K-beauty: K-pop fans are likely to be drawn to Korean cosmetics, and K-beauty fans will learn about K-pop, whether they want to or not since most beauty lines are endorsed by K-pop stars," she writes, adding, " The whole point of the Korean wave project was to turn Korea itself into a desirable brand. So if K-pop or even K-beauty were to wane, it wouldn't matter as much. The halo effect of Korean pop culture already gives other Korean ventures a running start."
Going forward, Chang and Lee foresee K-Beauty continuing to highlight distinct ingredients and concocting innovative blends. Discussing Glow Recipe's new Watermelon Glow Hyaluronic Clay Pore-Tight Facial, Lee says, "We were inspired by Korean enzyme baths that are popular treatments in public bathhouses to soften and smooth skin, and included watermelon enzymes in the formula along with hyaluronic acid-infused clay, so all skin types including dry and sensitive can enjoy a 'pore facial' without the fear of irritation or drying."
Chao is set to release her own line of sheet masks called Love, Jude in the coming months and anticipates a rise in targeted products. "Spot treatments have always been around, but I'm seeing now things like masks that are specifically made for a small part of the face," she says. Cho sees the potential for South Korean makeup to take off with mask restrictions loosening, noting that some of her favorite lip tints are from K-Beauty brands. "Maybe it's waiting for a resurgence," she says.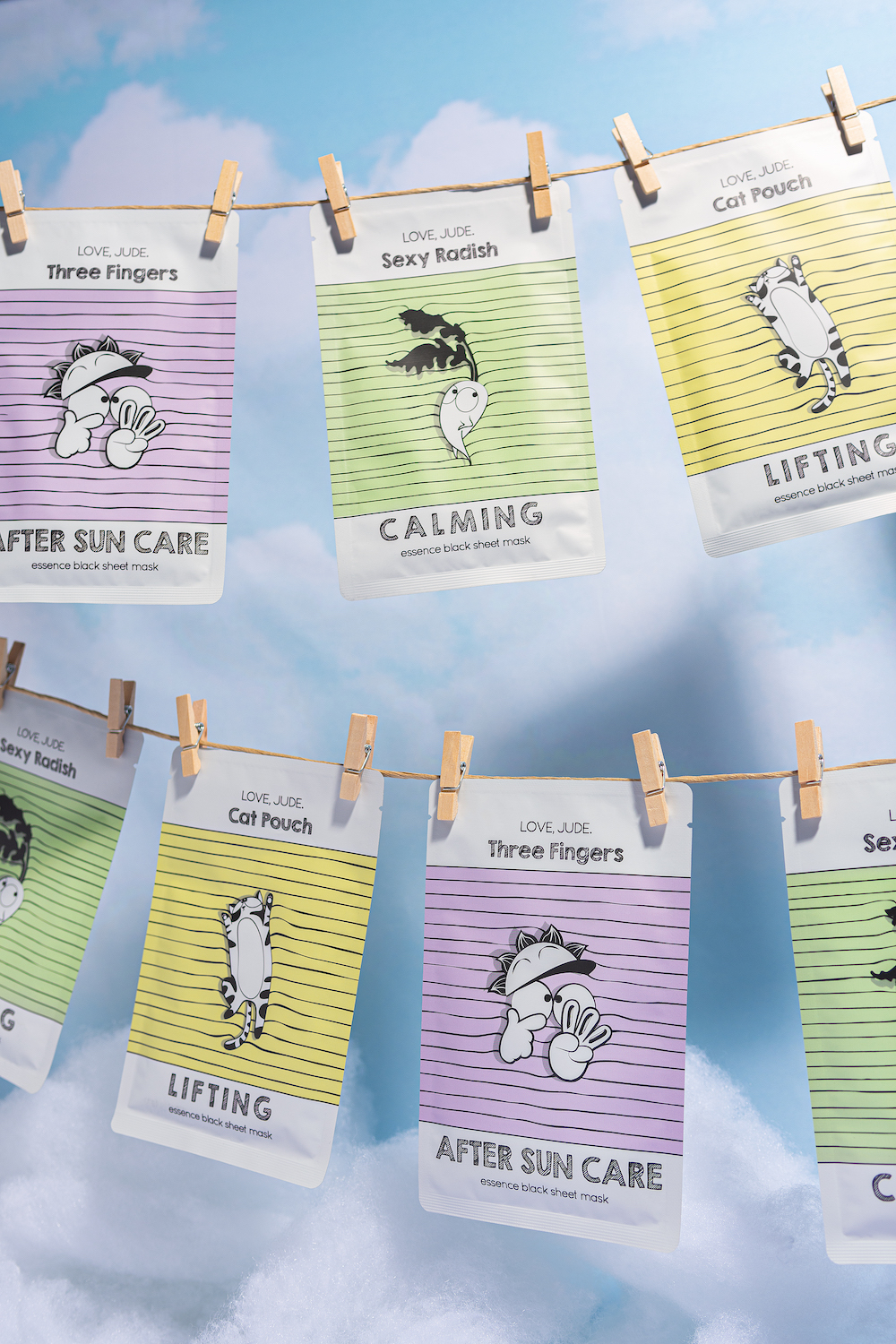 Cho points out that advanced skincare ingredients like centella asiatica have been trending in Korea for years and are garnering newfound attention due to the rise of maskne or mask acne. "Korea has always been a big masking community," she says, detailing that pollution, high levels of yellow dust and previous outbreaks like the swine flu back in 2009 have encouraged mask wearing. "Mask culture has been around for a while now, so they're very savvy at knowing how to treat sensitized skin from wearing masks all day or maskne because they already kind of tackled those skin concerns with their skincare products."
South Korea's response to the coronavirus, wildly successful compared to many countries in the world, could perhaps aid the South Korean beauty industry in the long term by signaling the country's stability and social cohesion are attractive for business. South Korea has had an estimated 141,000 COVID-19 cases and fewer than 2,000 deaths. Cho, whose products are made in South Korea, has talked to brands looking to switch their manufacturing to South Korean companies. She says, "Many of them are choosing to go to Korea versus Europe or the U.S., where the supply chain hasn't been disrupted because we have coronavirus under control."
Because Korean beauty has established itself as a category known for its innovation and unique ingredients, brands want to align themselves with that reputation, Cho adds. "It's a very saturated market with a lot of indie brands, so where would you get those reliable results? I think background is really important and that's where customers really put their dollars."
KEY TAKEAWAYS
When the 12-step skincare routine fell out of favor, many beauty industry watchers predicted the end of K-Beauty. It hasn't happened that way.
While K-Beauty has had some stumbles—tensions between South Korea and China, pandemic impacts on retail and cyclical beauty fads have dented it—South Korean cosmetics exports gained last year, and its sales are poised to progress.
Allied Market Research forecasts K-Beauty sales will advance at a compound annual growth rate of 9% to go from $10.2 billion in 2019 to $13.9 billion by 2027.
K-Beauty has been helped by the pandemic focus on skincare, an area it's an authority, and the persistent popularity of K-pop.
In the United States, K-Beauty has also been helped by e-commerce, and e-tailers and brands leaning into self-care content and online skincare consultations.
Going forward, Jude Chao, the blogger behind Fifty Shades of Snails and author of "Skincare For Your Soul," foresees highly targeted skincare products and South Korean makeup trending upward.
The beauty industry in South Korea may be aided in the long term by the relative success the country has had combatting the coronavirus. The country could become increasingly recognized as a stable place to conduct business.
---
Achieving Outer Beauty and Inner Peace with Korean Skincare
The Korean skincare journey. As much as we'd like, glowing, clear skin doesn't happen overnight. But there is beauty in the process―not just the results. Author Jude Chao links skincare to self-care culture, giving readers a practical guide to developing an ideal skincare routine and using it to help manage stress, anxiety, and depression. The Korean skincare routine invites us to look at our skincare not only as a way to reduce lines and wrinkles or clear up breakouts but as a tool for developing our self-care habits.
Steady improvement is the goal. Photoshopped perfection is neither realistic nor a healthy goal. What matters is caring for our mental health and building our self-esteem by intentionally taking time each day to give our skin some love. But it starts with changing how we view skincare and developing a routine that fits our personal needs and goals, and Chao helps you do that.