Vedika Luthra (author of 52 Weeks 52 Sweets) sits down with Nick Makrides to discuss how they found their voices as baking influencers.
In this interview, Nick Makrides from The Scran Line discusses his journey on Youtube, how he deals with problems many content creators face, finding your own voice and how he uses his channel to create impact beyond the plate.
The King of bold, over-the-top confections and all things delicious, Nick Makrides is host of Youtube Channel The Scran Line, a platform dedicated to sharing creative confections, and more recently everyday recipes for beginners and more advanced bakers alike.
I was fortunate enough to interview Nick for my Phenomenal Foodies series, where I speak to various food Youtubers, bloggers and professionals.
From graphic design to the navy to the cupcake
Prior to entering the world of confections, Nick studied graphic design after school, then worked as a graphic designer only to realise that wasn't exactly what he wanted to do. 'I wanted to be more active, and on my feet rather than at a desk,' he says. Then, Nick joined the Australian Navy for a brief stint, working as a cook, and later working at a bakery.
Using his experiences in graphic design and food, Nick's The Scran Line was born, inspired by the Parisian pastries he encountered during his travels through Europe. Through his platform, Nick blends together his eye for aesthetics with mouth-watering creations.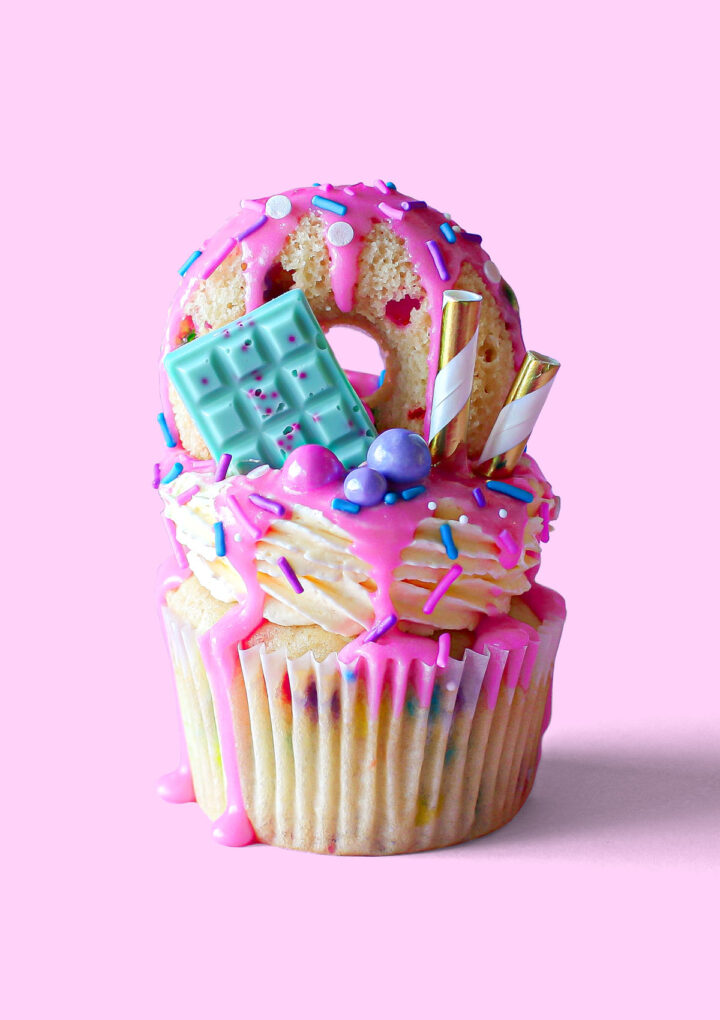 Inspiration from all over
Nick cites Lady Gaga and Rihanna as inspirations for some of his over-the-top dessert ideas. Now, the Youtuber has moved beyond just desserts, creating recipes for main dishes such as salads and mac and cheese. 'I'm more focused on creating a large library of recipes that people can come to,' he says. 'Rather than creating content that's trendy, very in the moment, and works in the time that it is posted, I want to create content that's evergreen.' Nick also takes inspiration from his Greek heritage, such as Tzatziki. He cites his grandmother as a huge influence in his love for cooking.
Not just videos
With a podcast (Bake My Day) and cookbook (Sugar Rebels) under his belt, Nick's job spans beyond Youtube: he is a recipe-tester, photographer, content-creator, author, podcast host, web developer, social media manager amongst others.
Additionally, Nick manages to use his platforms to raise awareness about important issues. He notes that it is important to 'find your own voice when building your brand' and to express yourself. 'Im still known as someone who does baking,' he states. 'But I think it is important . . . to show the injustices or the positive things that are happening.' Angered by the fact that Australia was even having a plebiscite about marriage equality, Nick took to social media to voice his opinions.
'There were so many young people following me. Young people needed to feel like they could feel safe and express themselves – YouTube was one of the biggest things that got me through all the depression and figuring things out,' he says. 'If you can say something that day, it makes people feel like they are not alone.'
I loved speaking with Nick, who is a huge role-model to me. Nick's passion for his work is evident, and it is inspiring to see how he goes about his work in a truly authentic way.
Watch my full interview with Nick Makrides from The Scran Line here.
---
Elegant Recipes for All Occasions
Desserts for Christmas and other holiday desserts. Whether you're looking for a stunning pumpkin spice cheesecake to welcome fall to your household, or a festive pavlova that serves as the grand finale to your Christmas party, this book provides you with a recipe repertoire fit for all occasions. These treats can serve as gifts for friends and family or an indulgent sweet treat for yourself.
Never run out of delicious recipes. Vedika invites you to explore desserts from her Indian heritage, her polish home base, and other dishes from around the world. Indulge in her unique 52 recipes, one for each week of the year, each accompanied by breath-taking photographs that will kick-start your sugar cravings and inspire you to create something special.