Ann Reardon (author of Crazy Sweet Creations) and Danielle Baghernejad (author of Otaku Food) are the June picks of Eat Your Books.
This year is now officially half over. We still have six months of great releases coming our way and you can check those out on my 2021 Cookbook Preview – a collage of a few covers are shared below. In the next few weeks, I'll have a preview of fall/autumn titles and before you know it the 2022 preview will be shared. We are excited for some of the big titles Ottolenghi Test Kitchen: Shelf Love – UK events US 2022 events; Together: Memorable Meals, Made Easy by Jamie Oliver; The Cookie Bible by Rose Levy Beranbaum (preview); Baking with Dorie: Sweet, Salty & Simple (preview); All Day Baking: Savoury, Not Sweet: Pies, Quiches, Galettes, Tarts, Preserves and More by Michael and Pippa James; and so many more. We will keep you updated with previews and our monthly cookbook reviews as always.
If you would like to order any of these titles, using our affiliate links below or BUY BOOK button on the book details page, earns Eat Your Books revenue as an Amazon Associate from qualifying purchases when using our links: USA * Canada * UK * Book Depository. Please remember your local bookstores during this time as well.
If there is an available for a cookbook, look for the orange icon in the blurb. Clicking on that icon will take you directly to the preview. Lastly, if events are planned for particular books/authors, I have included a link. Be sure to check our Calendar frequently.
To jump to a particular country's listing, please click on the links below.
UNITED STATES
French Pastry Made Simple: Foolproof Recipes for Éclairs, Tarts, Macarons and More by Molly Wilkinson: The author is a Texas transplant running sold-out pastry workshops in Versailles, was trained at Le Cordon Bleu but takes a refreshingly relaxed approach to pastry. With Molly's recipes, anyone can get delicious, impressive results without sweating the details. Readers can follow her easy methods and foolproof tips and tricks, to amaze their friends and family with spectacular bakery-worthy creations. She covers the basics, with time-saving recipes like her magically flakey 30-minute puff pastry and her perfect, fail-safe pastry cream, and then moves on to ganache, caramel, meringue and more. 
The Forager Chef's Book of Flora: Recipes and Techniques for Edible Plants from Garden, Field, and Forest by Alan Bergo features 180 recipes and over 230 of the author's own beautiful photographs exploring the edible plants we find all around us. Here you'll find the exotic to the familiar from Ramp leaf dumplings to Spruce tip panna cotta to Crisp fiddlehead pickles with Chef Bergo's unique blend of easy-to-follow instruction and out-of-this-world inspiration.
Katie Chin's Global Family Cookbook: 170 Everyday Recipes Your Entire Family Will Love! by Katie Chin: Like other parents the author, chef and TV food personality, is always on the lookout for new dishes and flavors that are easy and inexpensive to make and that everyone in her family will love. In this cookbook, she makes dishes from around the world that moms, dads, grandparents and kids all love to eat.
5-Ingredient Vegan Cooking: 60 Approachable Plant-Based Recipes with a Few Ingredients and Lots of Flavor by Kate Friedman: Vegan cooking is simple and straightforward with Kate Friedman's delicious plant-based recipes. Using just a few high-quality kitchen staples, you can whip up a brunch that'll please a crowd, get dinner on the table pronto or find the perfect healthy snack to keep you full between meals all while skipping processed or hard-to-find ingredients.
What's Good?: A Memoir in Twelve Ingredients by Peter Hoffman: What goes into the making of a chef, a restaurant, a dish? In his highly anticipated first book, influential chef and food thinker Hoffman offers delectable answers to these questions. A pioneer of farm-to-table cooking in New York as the chef owner of the renowned Savoy, Back Forty and Back Forty West from 1990 until 2016, he tells the story of his upbringing, professional education, and career as a chef and restaurant owner in a series of charming and illustrative tales of a life in kitchens. Sprinkled with recipes from a cocktail named The Back Forty, a Radicchio salad with fig anchoiade, to Susan's peach-raspberry pie, this title is a must read.
New-School Sweets: Old-School Pastries with an Insanely Delicious Twist by Vinesh Johny and Andres Lara: I have been counting the minutes until this book was in my hands and it is even better than I imagined. There are so many fantastic baking books that I own and love. Then, there are standouts – books that bring something exciting to the dessert table. Vinesh and Andres do that in this stunner of a title. First, just look at that cover, second check out our preview and then order New-School Sweets. You will be rushing into the kitchen to create Japanese-spiced mango brownie cake, Poached berry pistachio financier or a South Indian coconut croissant.
The Maine Farm Table Cookbook: 125 Home-Grown Recipes from the Pine Tree State by Kate Shaffer delivers more than 100 recipes, assembled in chapters that take readers from the pasture and sea to the forest, creamery, and everywhere in between. With profiles to spotlight Maine's favorite farms and restaurants, and gorgeous professional photography, this is the perfect way for readers to bring New England's charm to their own kitchen.
Teatime at Grosvenor Square: An Unofficial Cookbook for Fans of Bridgerton – 75 Delectable Recipes by Dahlia Clearwater shares finger sandwiches, pastries, roasts, desserts, and cocktails all inspired by Netflix's hit show Bridgerton and Julia Quinn's bestselling novels set in the Regency period of high-society London. From the macaron towers to the fruit-topped trifles, this book brings you 75 recipes inspired by those candy-colored treats and opulent feasts.
All-American Cakes, Pies, Cookies & Treats: 60 Simple & Traditional Sweets by Roy Fares is a reissue of the 2015 United States of Cakes where the world-class pastry chef traveled to many countries to perfect the art of baking. But of all the places his adventures took him, Los Angeles struck a particular chord, inspiring him to experiment with the many classic pastry recipes he sampled there. This book is a compilation of his favorite classics, all featured with his own unique twist.
Heritage Skills for Contemporary Life: Seasons at the Parris House by Elizabeth Miller: Nearly twenty years ago Beth Miller moved with her husband and four young kids from suburban New Jersey to a 200-year-old Federal period house and barn in rural Maine. She didn't garden, she didn't keep chickens or bees, she didn't know how to preserve food, and she didn't know how to make soap or hook rugs. She embarked on a journey to learn these heritage skills that have been largely forgotten, and today she owns and operates Parris House Wool Works, a traditional rug-hooking company serving both crafters and end buyers. It is also a working village homestead and workshop where she practices and teaches heritage skills, including all aspects of gardening, beekeeping, rug hooking, preserving, and soap making. The book is separated into seasonal sections and includes historical context and homestead related activities for each season, plus instructions for a set of related projects and recipes.
Pickling, Fermenting & Salad-Making: Vegetables with More Taste and Less Waste by Alex Elliott-Howery and Sabine Spindler is a reprint of Cornersmith: Salads and Pickles (Australia 2017/2019). This book reinvents everyday sides with pickled veggies which can be stored for up to six months. Here, Alex and Sabine share their passion for cooking with minimal waste. In four chapters, one dedicated to each season, this title shows us the best way to use seasonal produce, before rounding off with three salad dressing, fermenting, and pickling guides and innovative ways to use kitchen scraps, such as using fruit peel to flavor oils.
Crazy Sweet Creations by Ann Reardon: The author is the host of the award-winning YouTube series How to Cook That. An accomplished pastry chef, Reardon draws millions of baking fans together each week, eager to learn the secrets of her extravagant cakes, chocolates, and eye-popping desserts. Her warmth and sense of fun in the kitchen shines through on every page as she reveals the science behind recreating your own culinary masterpieces. I am enjoying reading this beautiful book that shares a mix of show stopping desserts and works of art. Make a Macaron chocolate tart for a special ending to a meal or have fun and experiment with a Sugar snow globe dessert for the holidays. There are recipes for gelatos, ice creams, and more.
The Gaza Kitchen: A Palestinian Culinary Journey by Laila El-Haddad and Maggie Schmitt is an updated edition of The Gaza Kitchen originally published in 2013. The book contains the same thoroughly tested 130 recipes as the original but with updated content [[[emailed my contact re: changes]]]].
We Are What We Eat: A Slow Food Manifesto by Alice Waters: Here the acclaimed chef urges us to take up the mantle of slow food culture, the philosophy at the core of her life's work. With practices and customs cultivated over centuries, across the world, slow food culture calls for us to prioritize diversity, conscientious eating, and simplicity.
What's the Difference: Recreational Culinary Reference for the Curious and Confused by Brette Warshaw is a whimsical and practical reference for food nerds and novices alike, covering dozens of culinary topics, that clears up confusion over similar terms, techniques, dishes, and more.
Eat Run Enjoy: Recipes for Running Performance and Pleasure by Billy White is a recipe book designed for runners of all levels. Featuring 80 recipes, these easy-to-make and nutritionally balanced meals will help runners reach their performance goals in an enjoyable way.
Home Made: A Story of Grief, Groceries, Showing Up and What We Make When We Make Dinner by Liz Hauck is a tender and vivid memoir about the radical grace we discover when we consider ourselves bound together in community, and a moving account of one woman's attempt to answer the essential question "who are we to one another"?
The Magic of Tinned Fish: Elevate Your Cooking with Canned Anchovies, Sardines, Mackerel, Crab, and Other Amazing Seafood by Chris McDade: Tinned fish are an economical and flavorful addition to most anything you cook. These fish – anchovies, mackerel, sardines, octopus, and squid, among others – are packed at their peak of freshness. The 75 recipes range from the simplest snack (try sardines on a Wasa cracker with mustard and lemon) to dishes for holiday entertaining (like a lamb roast studded with anchovies and served with rosemary roasted potatoes). Tinned fish are perfectly on trend and for good reason: they're sustainable, economical, full of variety, and a great choice to keep stocked in your pantry.
At the Chinese Table: A Memoir with Recipes by Carolyn Phillips is the beautifully written tale of the gifted writer and artist's four decade long love affair with a cuisine and her husband who was the catalyst to that affair. Filled with Carolyn's illustrations throughout it is as lovely to the eye as it is soothing to the heart. The book contains two dozen recipes – many of which I have tested before publication. The Taiwanese fried pork chops, Golden cabbage fritters and Garlic lava pork are absolutely incredible.
Frosted: Take Your Baked Goods to the Next Level with Decadent Buttercreams, Meringues, Icing and More by Bernice Baran, a self-professed frosting fanatic, shares her favorite types and flavors in this collection of incredible desserts, which each feature a show-stopping topping. Bernice provides a base recipe for each major type of frosting from the incredibly popular and varied buttercream to meringue to royal icing as well as tips and tips for perfecting it.
Otaku Food!: Japanese Soul Food Inspired by Anime and Pop Culture by Danielle Baghernejad: Otaku is defined as a young person who is obsessed with computers or particular aspects of popular culture to the detriment of their social skills. But don't let that definition define your thoughts on this fun and tasty collection of recipes that young and old, computer obsessed or not, will enjoy. Recipes from Okinawan donuts, Yukihira style char okakiage, to Yakisoba are shared along with anime related antedotes.
Colombiana by Mariana Velasquez Villegas: The author is a native of Bogotá and a James Beard award winning recipe developer and food stylist. Here she draws on the rich culinary traditions of her native land and puts her own modern twist on dishes beloved by generations of Colombians. After beginning with a section on the Colombian pantry (one of the loveliest pantry/utensil chapters I have come across), Mariana then follows with recipes from breakfast and beyond. She offers menu suggestions for various occasions and her experience as a food stylist/artist is reflected in the athestics of this stunning title. Beautiful imagery (food, people and landscapes) and recipes from Cracked corn arepas, Yuca fritters stuffed with cheese and beef to Rice bread rings make this book one to look for when award season comes around. Events
Let's Make Dumplings!: A Comic Book Cookbook by Hugh Amano and Sarah Becan invites you to explore the big little world of Asian dumplings! Ideal for both novice and seasoned cooks, this comic book cookbook takes a fun approach to a classic treat that is imbued with beloved history across countless regions. From wontons to potstickers, buuz to momos, Amano's expert guidance paired with Becan's colorful and detailed artwork prove that intricate folding styles and flavorful fillings are achievable in the home kitchen.
The Japanese Art of the Cocktail by Masahiro Urushido and Michael Anstendig is the first book from the award-winning mixologist Masahiro Urushido of Katana Kitten in New York City. Urushido shares his immense knowledge of Japanese cocktails with fifty recipes that best exemplify Japan's contribution to the cocktail scene, both from his own bar and from Japanese mixologists worldwide. Urushido delves into what exactly constitutes the Japanese approach to cocktails, and demystifies the techniques that have been handed down over generations, all captured in beautiful photography.
Bake It Vegan: Simple, Delicious Plant-Based Cakes, Cookies, Brownies, Chocolates and More by Maja Brekalo is an approachable collection of treats, that can satisfy your sweet tooth without relying on unhealthy artificial sweeteners or processed ingredients. Brekalo combines all-natural ingredients with a whole lot of creativity and flavor to share desserts that taste decadent but are also good for you.
Let's Do This, Folks! Home Cooking with Lorenzo: Delicious Meals Made E-Z by Lorenzo L. Beronilla: The Internet adores cooking tasty weeknight meals alongside the star (and clear fan favorite) of the hit Epicurious series 4 Levels. In his epic debut cookbook, he shows you how to master the art of home cooking with 60 incredible, flavor-packed recipes that taste great and are E-Z enough for any newbie chef to whip up without a fuss.
The Vegan ABCs Cookbook: Easy and Delicious Plant-Based Recipes Using Exciting Ingredients―from Aquafaba to Zucchini by Lisa Dawn Angerame proves that there is no need to rely on sad pasta dishes or boring salads to stick to your diet. The Wait, That's Vegan?! author guides you through 26 of the most important ingredients in vegan cooking so you can reach your full potential in the kitchen. You'll start with aquafaba, beets and coconut milk and make your way to XO sauce, yogurt and zucchini with these simple yet flavorful recipes.
Epic Vegan: Quick and Easy: Simple One-Pot and One-Pan Plant-Based Recipes by Dustin Harder guides you in creating your own masterpieces by adding exciting flavors and textures, stacking layers upon layers of ooey-gooey goodness, and putting variety at your fingertips. No matter where you are on your food journey, the collection of epic recipes in this book will serve as your road map to enjoying flavor-packed, plant-based cooking.
The Dirty, Lazy, Keto 5-Ingredient Cookbook: 100 Easy-Peasy Recipes Low in Carbs, Big on Flavor by Stephanie and William Laska: After losing 140 pounds on the keto diet, bestselling author Stephanie Laska makes the keto diet more accessible and foolproof than ever before with these 100 delicious recipes made with only 5 (or fewer) main ingredients.
My Place at the Table: A Recipe for a Delicious Life in Paris by Alexander Lobrano is the story of how a timid Connecticut boy grew up to be a bon vivant and the dining critic of the largest newspaper in the French-speaking world. It is also a touching and funny coming-of-age story about the healing role of food.
Eat Like a Luchador: The Official Cookbook by Legends of Lucha Libre and Mónica Ochoa: This officially licensed cookbook with the Legends of Lucha Libre includes more than 50 favorite Mexican dishes with a modern-day twist from the sport's most celebrated luchadores and luchadoras. Also included are fun stories and facts on championship details and family legacies, dozens of photos of wrestlers in the ring and in the kitchen, and illustrations of delicious food.
Dada Eats Love to Cook It: 100 Plant-Based Recipes for Everyone at Your Table by Samah Dada shares 100+ meals and treats with accidentally plant-based energy, all made with natural, unprocessed ingredients, all easy and indulgent. Her food is often vegan, allergen-free, gluten-free, grain-free, and Whole30-compliant because she's only using the most nutritious ingredients, not because she's cutting out food groups to follow the latest fad.
Linda McCartney's Family Kitchen: Over 90 Plant-Based Recipes to Save the Planet and Nourish the Soul by Linda McCartney, a trailblazer of meat-free cooking, shared with her family the pleasure that eating compassionately could bring. Now Paul, Mary and Stella have reimagined Linda's best-loved recipes, in a modern collection that fits perfectly with how we want to eat now. Complete with personal stories and intimate family photos spanning three decades, Linda McCartney's Family Kitchen is not only good for you, but for the planet too.
Canada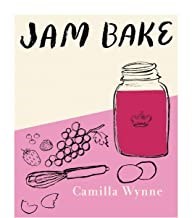 Jam Bake: Inspired Recipes for Creating and Baking with Preserves by Camilla Wynne shares more than 80 incredible recipes for baking with the jams you make. The jams themselves are lower sugar, without commercial pectin. Even if you aren't a preserver, Camilla recommends store-bought substitutes for each sweet treat in addition to providing a helpful guide to buying quality preserves.
United Kingdom
Sunshine Kitchen: Delicious Creole Recipes from the Heart of the Caribbean by Vanessa Bolosier: Creole food is one of the first fusion foods, drawing influences from the historic trading and mixing of cultures between the islands of Guadeloupe and Martinique in the French West Indies. This book is a celebration of the fresh and vibrant colors and tastes of the islands, with recipes for Saltfish fritters, Lobster fricassé, Plantain gratin and treats such as Mont blanc coconut cake and Passion fruit rum punch.
Jam, Jelly and Marmalade: A Global History (The Edible Series) by Sarah Hood looks at the history of jam, jelly and marmalade from simple fruit preserves to staple commodities, gifts for royalty, global brands, wartime comforts and valued delicacies. She explores the birth of unique local specialties and treasured regional customs, the rise and fall of international marmalade mavens, the mobilisation of volunteer preserve-makers on a grand scale and a jam-factory revolution.
Chetna's 30 Minute Indian: Delicious Easy Meals for Fast Feasting by Chetna Makan features fabulous salads, traditional fast snacks, imaginative toppings for toasts, delicious dals, comforting veggie, fish and meat curries, all-in-one rice dishes, surprising raitas and dips as well as indulgent desserts, there are speedy options for every occasion. With brilliantly useful meal plans included, dishes can be enjoyed on their own or paired together and cooked quickly for an easy feast to enjoy with friends. No complicated methods, just delicious, vibrant and varied food that the whole family can enjoy every single night of the week and in little to no time at all.
Sicilia: A Love Letter to the Food of Sicily by Ben Tish unlocks the secrets of Sicily's culture and food diving into its diverse tapestry of cultural influences. Sitting at the heart of the Mediterranean, the food of Sicily is full of citrus, almonds and a plethora of spices, mixing harmoniously with the simple indigenous olives, vines and wheat. You'll find the most delicious, fresh seafood on the coast and mouth-watering meat in land; but the two rarely mix. Packed full of vibrant flavours, this beautiful collection brings the food of Sicily to your table, with recipes ranging from delicious morsels and fritters to big couscous, rice and pasta dishes and an abundance of granitas, ice creams and desserts, with gorgeous photography.
Cluck, Oink, Baa, Moo: How to Choose, Prepare and Cook Meat and Poultry by Miranda Ballard is the ultimate guide to enjoying meat at home, featuring expert advice on buying according to the season, informative charts of all the most popular cuts, what meat to choose for different styles of cooking, and 90 delicious recipes to try.
Ciudad de Mexico: Recipes and Stories from the Heart of Mexico City by Edson Diaz Fuentes: Divided into chapters by time of day the chef/author takes us on a tour of one of the most diverse cuisines in the world, explored through the vibrant and bustling Mexico City. With a dedicated section to marinades, rubs, and salsas, Ciudad de México is designed for the home cook and contains everything you need to bring a touch of Mexican flavor to everyday dishes. There is also substitution guides which allow you to capture the essence of Mexican cooking with readily available ingredients.
Big Zuu's: Big Eats by Zuhair Hassan: Grime artist Big Zuu has a hidden talent – he has serious flair in the kitchen. Accompanying his hit TV series on Dave, Big Zuu's debut cookbook celebrates flavour, family and food with a West African twist. A self-taught chef, Big Zuu is determined to prove that cooking can be a fun and affordable experience. He shares more than 100 mouth-watering recipes infused with Zuu's signature style, including dishes from the show and brand new originals.
Peggy Porschen: A Year in Cake: Seasonal Recipes and Dreamy Style Secrets from London's Prettiest Bakery by Peggy Porschen pays tribute to the magic the baker weaves with her creations at her London Peggy Porschen Parlour through every season. Going through the year and punctuated by special occasions like Valentine's Day, Easter, Halloween and Christmas, the recipes cover cakes, iced cookies and cupcakes and reflect the changing seasons. The more technical bakes are illustrated with clear step-by-step photography. Peggy also shares some of her unique style secrets – covering spring, summer, autumn and winter – so that fans can recreate this stunning lifestyle at home.
La Vita e Dolce: Italian Inspired Desserts by Letitia Clark is an exciting take on Italian baking by food writer and trained pastry chef. Featuring over 80 Italian desserts, this title showcases Letitia's favourite puddings inspired by her time living in Sardinia. Whether you're looking for something fruity, nutty, creamy, chocolatey or boozy, you will be seduced by the sweet aromas of every bake. Complete with anecdotes and beautiful location photography throughout, each recipe will be authentic in taste but with a delicious, contemporary twist.
The Turkish Cookbook: Exploring the Food of a Timeless Cuisine by Ghillie Basan: The award-winning author and cook looks in detail at Turkey's culinary history and geography, the customs and festivities, as well as the local ingredients, and presents a tantalizing selection of classic regional recipes. This is a revamped, redesigned, extended and updated volume of the author's original titles on Turkish cuisine.
Cooking for Your Kids: At Home with the World's Greatest Chefs by Joshua David Stein: Ever wondered what chefs cook at home for their fussy toddlers and hard-to-please teenagers? Wonder no more, with this new book from Phaidon. Learn what Aussie chefs Jock Zonfrillo, Palisa Anderson, Karena Armstrong, and Ben Shewry serve up to their loved ones, along with recipes from 46 international chefs including Margot and Fergus Henderson of London's St. John. Events
Sea & Shore: Recipes and Stories from a Kitchen in Cornwall by Emily Scott: In Sea & Shore, the author brings together the magic of Cornwall with over 80 simple and wholesome recipes perfect for the home cook. Sea & Shore is a beautiful, cozy book that makes you long for the cliffs and choppy sea of this magical place.
Leon Happy Guts: Recipes to Help you Live Better by Rebecca Seal and John Vincent: In the latest book in the bestselling LEON Happy series, the LEON team have created more than 100 recipes on eating for a happy, healthy gut and a boosted immune system. In addition to recipes, this title offers the latest advice on improving your gut health, including why we should all use extra virgin olive oil in abundance and how wine and cheese might actually be good for you.
From the Veg Patch: 10 Favourite Vegetables, 100 Simple Recipes Everyone Will Love by Kathy Slack: The author takes us through a year in her veg patch in this celebration of her ten favorite things to grow and eat.
Peas, lettuce, courgettes, beans, tomatoes, beetroot, squash, apples, kale and leeks; all simple to grow, affordable and readily available to anyone without a growing space of their own. Most recipes are vegetarian, some use meat or fish, but every dish makes veg the star of the plate. This is food for everyone and every day.
Cute Bakes: Adorable and Cute Japanese-inspired Cakes and Treats by Juliet Sear is a baking and decorating book containing over 30 cute Kawaii-inspired cakes, cookies, cupcakes, doughnuts, cake pops and more.
Each design is super quick, super cute and super easy to make. Try an avocado cookie, a unicorn cake, adorable kitten doughnuts, bunny rabbit macaroons and more. These seriously sweet treats not only look amazing, they taste delicious. 
Australia
Amber & Rye: A Baltic Food Journey: Estonia • Latvia • Lithuania by Zuza Sak explores this exciting part of Eastern Europe – the Baltics – guiding us around the capitals, sharing stories from the locals, and discovering a dynamic, new style of cooking. Contextualized within the Baltics' rich history and culture, this food journey is a doorway to a deeper understanding of what makes the region so exciting. The recipes in this book explore new culinary horizons grounded in Baltic traditions yet inspired by contemporary trends making them modern, unique, and easy to recreate at home. In addition to the food and stories of travel, there are snippets of poetry, literature, songs, and proverbs, adding a rich layer of context that makes Amber & Rye a cultural reference point for travelers as well as a showcase for the vibrant new cuisine of the Baltic States.
A Gay Guy's Guide to Life Love Food: Outrageously Delicious Recipes (Plus Stories and Dating Advice) from a Food-Obsessed Gay by Khanh Ong: Australian MasterChef favourite Khanh celebrates the feelings food evokes and how it brings friends and family together in his first cookbook. Khanh shares his family's recipes for Vietnamese classics including prawn and pork spring rolls and tamarind crab, alongside his own creations such as Vegemite dumplings and sriracha and coconut cauliflower. He celebrates the joys of the shared table with intriguing tales of his family history and entertaining anecdotes about life, love and dating sprinkled throughout the 70 plus easy-to-follow recipes for every occasion, from impressing a new date to healing a broken heart.
---
Crazy Sweet Creations
Food scientist and host of the award-winning YouTube series How to Cook That, Ann Reardon explores Crazy Sweet Creations. She draws millions of baking fans together each week, eager to learn the secrets of her extravagant cakes, chocolates, and eye-popping desserts. Her warmth and sense of fun in the kitchen shines through on every page as she reveals the science behind recreating your own culinary masterpieces. How to Cook That helps you elevate your culinary creations from home cook meal to influencer status.
---
Japanese Soul Food Inspired by Anime
Experience Japanese culture like never before. Japan fever has taken the West by storm. Praised for its attention to detail, it's no wonder that some of the most appealing images are colorfully culinary. From beautifully animated bowls of ramen and curry to cakes and confectionery, Japanese food culture never looked so good. If only you could reach out and take a bite…and now you can!
For the anime and manga reader. With our increasing hunger for Japanese pop culture, comes an appetite to match. And with dishes from pop culture icons like One Piece and Naruto, manga and anime can finally be enjoyed in the comfort of your very own kitchen. Whether you're enjoying Japanese ramen from Naruto or fried rice from Food Wars, readers and foodies can learn about Japanese cooking basics and some new series to enjoy, featuring recipes like:
Mitarashi Dango from Samurai Champloo
Onigiri from Fruits Basket
Yakiniku from Rurouni Ken shin