Becca Anderson, author of Badass Women Give the Best Advice, has written a new blog spot on why you should be living your best life every singe day.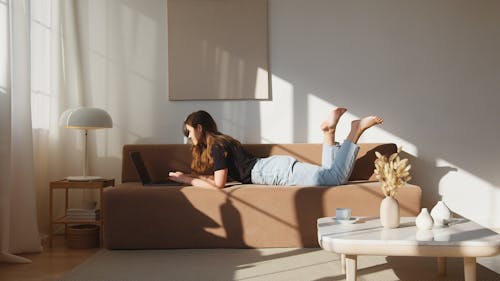 "The hardest years are those between ten and seventy."
HELEN HAYES
"The history of all times, and of today especially, teaches that…women will be forgotten if they forget to think about themselves."
LOUISE OTTO
"Strive for Five—try to learn five new words a week; it keeps your brain active and helps your memory skills. Also, a wild woman with a very large vocabulary is a very potent combination."
AUTUMN STEPHENS
"So much has been said and sung of beautiful young girls, why doesn't somebody wake up to the beauty of old women?"
HARRIET BEECHER STOWE
"One's prime is elusive. You little girls, when you grow up, must be on the alert to recognize your prime at whatever time of your life it may occur."
MURIEL SPARK
"The wisdom acquired with the passage of time is a useless gift unless you share it."
ESTHER WILLIAMS
"I hope when this life is over, people will say of me,
"She lived, she laughed, she loved with all that she was." Consider what you want people to remember of you and live accordingly."
BARB ROGERS
"I learned a woman is never an old woman." JONI MITCHELL
"If we had no winter, the spring would not be so pleasant; if we did not sometimes taste of adversity, prosperity would not be so welcome."
ANNE BRADSTREET
"Age is something that doesn't matter, unless you are a cheese."
BILLIE BURKE
"What a wonderful life I've had! I only wish I'd realized it sooner."
COLETTE
"I am beautiful as I am. I am the shape that was gifted. My breasts are no longer perky and upright like when I was a teenager. My hips are wider than those of a fashion model. For this I am glad, for these are the signs of a life lived."
CINDY OLSEN
"What is amazing for a woman of my age is that I change as the world is changing—and changing very, very fast. I don't think my mother had that opportunity to change."
JEANNE MOREAU
"The secret of staying young is to live honestly, eat slowly, and lie about your age."
LUCILLE BALL
---
Everything You Need to Know About Love and Life
Advice from girl bosses of all kinds: Women are, far and away, the Oral Sex. Women's Studies scholar Becca Anderson has gathered the wisdom from a chorus of fabulous femmes for this one-of-a-kind advice book. From housewives to Hollywood starlets, from standup comedians to startup entrepreneurs, these badass women offer unvarnished and unabashed opinions and share their frank and forthright thinking on the wild world of relationships.