Badass Affirmations author Becca Anderson has written a new blog post on the idea of love and how woman should view love, take a look.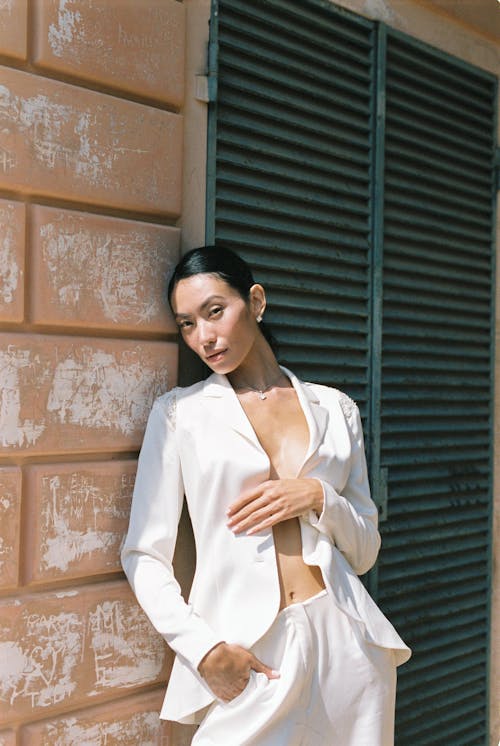 Each of us is born with a box of matches inside us, but we can't strike them all by ourselves.
—Laura Esquivel, Like Water for Chocolate
If they substituted the word "Lust" for "Love" in the popular songs, it would come nearer the truth.
—Sylvia Plath, The Unabridged Journals of Sylvia Plath
The young habitually mistake lust for love, they're infested with idealism of all kinds.
—Margaret Atwood, The Blind Assassin
Love recognizes no barriers. It jumps hurdles, leaps fences, penetrates walls to arrive at its destination full of hope.
—Maya Angelou, distinguished poet, memoirist, and civil rights activist
Lust is what keeps you wanting to do it even when you have no desire to be with each other. Love is what makes you want to be with each other even when you have no desire to do it.
—Judith Viorst, journalist and psychoanalytic researcher
Lust is temporary, romance can be nice, but love is the most important thing of all. Because without love, lust and romance will always be short-lived.
—Danielle Steel, bestselling author
I have not changed; I am still the same girl I was fifty years ago and the same young woman I was in the seventies. I still lust for life, I am still ferociously independent, I still crave justice, and I still fall madly in love easily.
—Isabel Allende, noted Chilean-American "magic realism" author
You never lose by loving. You always lose by holding back.
—Barbara De Angelis, author and transformational teacher
Love comes when manipulation stops; when you think more about the other person than about his or her reactions to you. When you dare to reveal yourself fully. When you dare to be vulnerable.
—Dr. Joyce Brothers, psychologist and columnist
Kiss me and you will see how important I am.
—Sylvia Plath, renowned poet and fiction writer
In real love, you want the other person's good. In romantic love, you want the other person.
—Margaret C. Anderson, literary magazine founder, editor, and publisher
In our minds, love and lust are really separated. It's hard to find someone that can be kind and you can trust enough to leave your kids with, and isn't afraid to throw her man up against the wall and lick him from head to toe.
—Tori Amos, radically insightful singer-songwriter
Love at first sight is easy to understand; it's
when two people have been looking at each other for a lifetime that it becomes a miracle.
—Amy Bloom, writer and psychotherapist
There is no substitute for the comfort supplied by the utterly taken-for-granted relationship.
—Iris Murdoch, Anglo-Irish novelist and philosopher
The only abnormality is the incapacity to love.
—Anais Nin, erotic author extraordinaire
Anyone can be passionate, but it takes real lovers to be silly.
—Rose Franken, playwright and author
I'm not good at being alone. Especially at the end of the day when my finances are a mess, my car is falling apart, [and] I can't find my shoes. That's when I need a big strong guy to hold me close, so I can look deep into his eyes and blame him.
—Simone Alexander, funny woman who tells it like it is
Love is the difficult realization that something other than oneself is real.
—Iris Murdoch, Anglo-Irish novelist and philosopher
I have no patience for women who measure and weigh their love like a country doctor dispensing capsules. If a man is worth loving at all, he is worth loving generously, even recklessly.
—Marie Dressler, stage and screen actress of the silent film and Depression era
You'll discover that real love is millions of miles past falling in love with anyone or anything. When you make that one effort to feel compassion instead of blame or self-blame, the heart opens again and continues opening.
—Sara Paddison, writer on human potential
…Dreaming that love will save us, solve all our problems, or provide a steady state of bliss or security only keeps us stuck in wishful fantasy, undermining the real power of the love—which is to transform us.
—Bell Hooks, revolutionary author, feminist, and social activist
Divine Love always has met and always will meet every human need.
—Mary Baker Eddy, founder of the Church of Christ, Scientist
The greatest science in the word, in heaven and earth, is love.
—Mother Teresa, philanthropic missionary nun
Never let a problem to be solved become more important than a person to be loved.
—Barbara Johnson, feminist literary critic, translator, and scholar
---
The Wit and Wisdom of Wild Women
Even a badass needs daily affirmations. We all need reminders. You don't leap out of bed knowing you are amazing and about to have an incredible day. All of us have a lot of demands, pressures, to-do's and responsibilities. We find ourselves rushing around, working hard to please others. Often we find ourselves at the back of our own bus, having made everyone else happy but our own damn self. Then you go and beat yourself up about it. Let's stop that, shall we?