Marlena Fiol, author of Nothing Bad Between Us, has added an excerpt from her forthcoming book to her blog, take a look.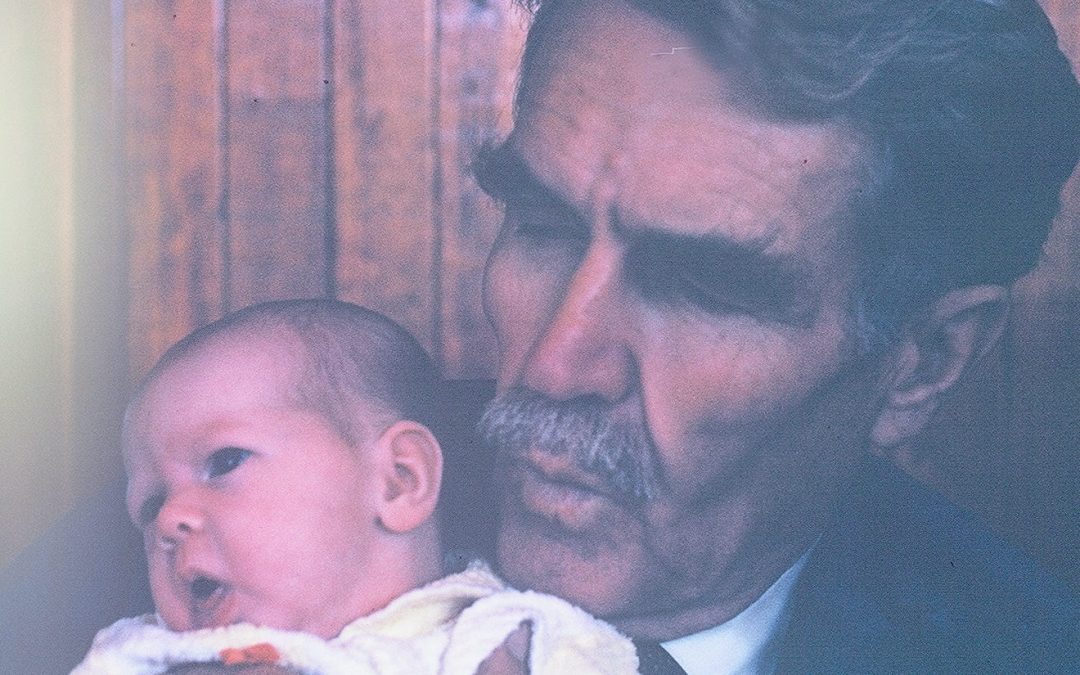 My Father with his Newest Grandchild
This is an excerpt from my new book Nothing Bad Between Us:
Around midnight, with considerable trepidation, Steve walked past the pump house and across the yard the short distance to Mom and Dad's new house to let them know that the contractions were becoming more regular and more frequent.
He knocked softly on the folks' bedroom door. "I think it's time, Dad," he said apprehensively.
They made their way to our shack. I lay naked under a sheet. I had rolled my swollen body off to one side of the bed and was gripping the thin mattress with both hands as contractions ripped through my belly.
My father pushed the sheet aside. "Bring your knees up…like this," he said. "I need to see what's going on."
"OK, you're dilating nicely. But it'll still be a while."
"Please stay with me." I gasped as I felt the throbbing begin again.
Between contractions, I looked around the dim lamp-lit room and smiled. I saw Steve with his camera, recording this miracle of ours. And both of my parents, stooped over my bed, attending to me, their fog lifted, at least for now.
At 8:00 the next morning, my father held Shareen in his bare hand, as he had held me twenty-one years earlier.
Ever so gently, he laid the baby on my chest. He placed his hand, still bloodied from the delivery, on my forehead and said quietly, "Well done, Marlena."
(This week, that new baby turned 48.)
---
A Mennonite Missionary's Daughter Finds Healing in Her Brokenness
This story differs from similar accounts of childhood domination or abuse because it tells the story of the author's seemingly paradoxical responses to the powerful forces in my life, but doesn't leave it at that. It sheds light on the social and religious dynamics underlying these responses, giving readers insights into and understanding of her otherwise incomprehensible choices, as she found my way back into loving relationships with her parents and the Mennonite community.