Emily Threatt, author of the upcoming Loving and Living Your Way Through Grief, has written a new blog post on how to take care of yourself while you are dealing with loss.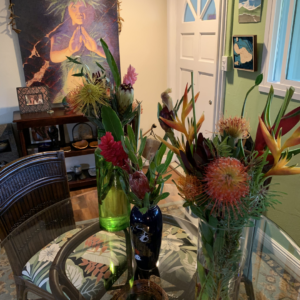 Self Care Through Lots of Loss
When I heard my sister was in an ambulance again, I knew that she was dying. Even though she had health challenges for years, I didn't want to be without her. And my knowing was true. She passed Monday.
Then more grief piled on through the rest of Thanksgiving week: a family member died in an accident, another family member is dealing with Covid, and I am supporting close friends dealing with the suicide and loss of their friends. And it isn't just me. So many of us are being affected by Covid. We have to pay attention to this.
So what can we do? First, share your love and support of those you love and those you know are grieving. I wish we could hug each other, but instead we can make a phone call, send an email or text, or send a letter.
If you are the one grieving, take special care of yourself. I have been walking on the beach early before anyone is there. I been soaking in bubble baths and reading good books. I've also been having lovely discussions with friends on Zoom.
I will not be able to attend my sister's small graveside service, so I created my own personal memorial for her by scattering flowers from my yard in the ocean and quietly watching sparkling golden fish swimming in the crystal clear waves. As I stood in the sunshine, I remembered experiences we had over the years.
Take stock of where you are right now. Have you done everything you can to take care of yourself and support your loved ones? Are you prepared for your own departure? I have been through the pain and stress of having to search for wills and legal documents my loved ones had not made easy to find. The very best gift you can give to those you love is to have your affairs in order. Write your will. Execute your Durable Power of Attorney for Health Care and for your financial matters. Don't make people guess what you might have wanted.
You can find great peace for the rest of your life by taking good care of your loved ones now. And take very good care of yourself.  Embrace how precious you are.
---
A Comprehensive Guide to Reclaiming and Cultivating Joy and Carrying on in the Face of Loss
Rediscover sustained moments of joy as you seek a new way of being in the world. Loving and Living Your Way Through Grief guides and lightens the journey to positivity for those who feel the pain of loss, whether it is the loss of a loved one, a job, a marriage, a house, a pregnancy, a nest egg―anyone or anything that we loved and that is no longer in our lives. In this book, author and fellow griever Emily Thiroux Threatt provides you with strategies to embrace the process of learning how to start living again.