You Are An Awesome Woman author Becca Anderson has written a new blog post on the art of slowing down and enjoying your life.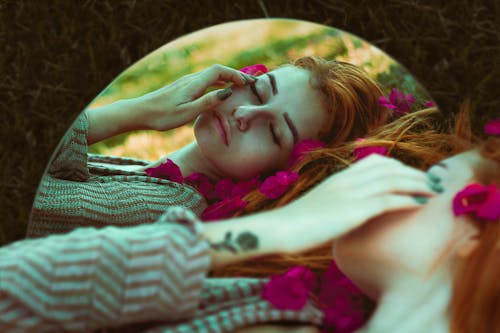 "If you realize too acutely how valuable time is, you are too paralyzed to do anything."
KATHARINE BUTLER HATHAWAY
"To achieve the impossible dream, try going to sleep." JOAN KLEMPNER
"Like kids, adults need time-outs too, but it's usually to keep from doing something bad rather than as punishment."
KATHY FREEMAN
"A good rest is half the work." PROVERB
"Relaxation is an art that has been made very difficult to practice by the conditions of modern civilization."
ALANIS MORISSETTE
"For fast-acting relief, try slowing down." LILY TOMLIN
"Regardless of your religion, go inside a local church, temple, or synagogue and sit for a half an hour when there is no service happening. Simply sit and enjoy the company of your thoughts, the mellow lighting, and the reflective atmosphere."
JAY KHAN
"If you don't take naps, take one! Take a nap in the middle of the day when you are unusually overwhelmed. Just doing this once during an "off limits" time will renew your sense of self and allow you to stay on task the rest of the time!"
DONNA OLICKIN
"Take a bath early in the morning, before you begin your daily routine. Get up earlier if you have to and immerse yourself in the tub. You will have a relaxed day."
POLLY PORTER
"Interrupt your daily routine on a weekend by doing nothing; it brings a fresh perspective."
CAROL WISEMAN
---
Affirmations and Inspired Ideas for Self-Care, Success and a Truly Happy Life
Master the art of thinking happy: You know what they say about happiness—it's an "inside job"—which is 100 percent true. Use the affirmations, quotes, and ideas in this book as a set of tools for your own self-development. They are for "inner work." Much has to do with adjusting your attitude. Depending on the day, it might be a slight adjustment or a major overhaul, but the more you practice daily affirmations, the fewer adjustments you'll need. One day you will realize you have mastered the art of "thinking happy" and are looking at the bright side of life, every day. Incorporating positive thoughts as a daily practice will build mental muscle and help you achieve the all-important optimistic way of thinking.