Becca Anderson, author of The Book of Awesome Women Writers, has written a new blog post on the life and career of writer Susana Clarke.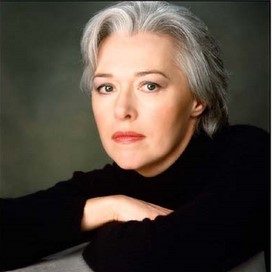 Susanna Clarke, born All Saints' Day, 1959, in Nottingham, England, is
best known for her debut novel Jonathan Strange & Mr. Norrell (2004), an alternative history/fantasy novel involving competing ideas of magic that won the Hugo, Locus, and World Fantasy Awards, as well as being named Time magazine's Best Novel of the Year. In 2015, a highly regarded BBC primetime television adaptation of the novel in seven parts was released in both the US and the UK. In the story, Clarke touches on the edges of reason vs. madness, what
it is to be English, and traditional fairy lore; the narrative draws on the styles of nineteenth-century writers like Wilde and Austen with its arch wit and scenes of society manners.
A minister's daughter, Clarke earned a BA in philosophy, politics, and economics from Oxford in 1981. She worked in publishing for several years before teaching English in Italy and Spain for a couple of years. Upon returning to England in 1992, she went to live in a house looking out over the North
Sea; soon she began to work on her novel in her spare time while employed as
a cookbook editor for Simon & Schuster for ten years. To develop her writing skills, she took a five-day workshop with science fiction and fantasy authors Colin Greenland and Geoff Ryman. Participants were expected to bring an original short story; she extracted a section from her novel for the purpose. Greenland found "The Ladies of Grace Adieu" so inspiring that he secretly
sent it to noted fantasy author Neil Gaiman, who later said of it, "It was terrifying from my point of view to read this first short story that had so much assurance…. It was like watching someone sit down to play the piano for the first time and she plays a sonata." Clarke learned of this only when anthology editor Nielsen Hayden rang offering to publish the story in Starlight 1 (1996), alongside well-known F/SF writers. She agreed to it, and the anthology went
on to win a 1997 World Fantasy Award; she published two more original short fiction works in the next two Starlight anthologies.
Meanwhile, Clarke tried to keep to a daily schedule of rising at dawn to work on her novel for three hours before beginning her paid editorial labors, but it was a struggle. Along the way, she and Greenland fell in love and moved in together. Eight years on in her writing process, she was beginning to despair, but in 2001, after two rejections, her first literary agent sold the unfinished work to Bloomsbury and even managed to gain a million-pound advance for her. Jonathan Strange & Mr. Norrell went on to sell over a million copies, spending eleven weeks on the New York Times bestseller list. In 2006, she followed it up with The Ladies of Grace Adieu and Other Stories, a collection of her short stories; as with her novel, they are set in an England full of real magic. But while the novel focuses on the relationship of the two male title characters, these stories focus on the power women gain through magic.
Ill health has delayed new releases from Susanna Clarke, but as of this writing, there are reports that Clarke's next work, expected in 2020, will be an otherworldly fantasy novel called Piranesi; the title character inhabits a House with a multitude of rooms—and secrets, some of which encompass "a watery labyrinth."
---
Medieval Mystics, Pioneering Poets, Fierce Feminists and First Ladies of Literature (Feminist Book, Gift for Women, Gift for Writers)
This one-of-a-kind tome takes a tour with Sylvia Beach and other booksellers as well as librarians, editors, writers, bibliophiles, and celebrated book clubs. Join women's studies scholar Anders as she takes you on a ribald ride through the pages of history. Chapter titles include "Prolific Pens" (including Joyce Carol Oates, author of over 100 books), "Mystics, Memoirists and Madwomen", "Salons and Neosalons", "Ink in Their Veins" (literary dynasties), and the titillating "Banned, Blacklisted, and Arrested."