Badass Affirmations author Becca Anderson has written a new blog post on how to keep moving forward and continue believing in yourself, take a look.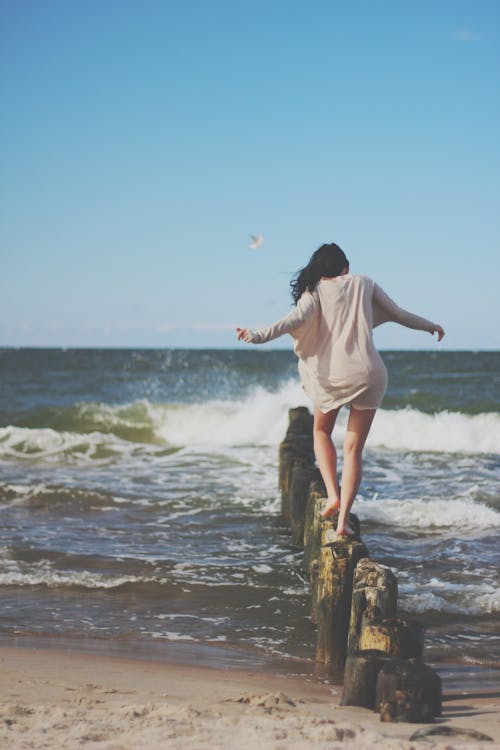 "Success is not a doorway, it's a staircase."
DOTTIE WALTERS
"I am only one; but still I am one. I cannot do everything, but still I can do something. I will not refuse to do the something I can do."
HELEN KELLER
"We must not, in trying to think about how we can make a big difference, ignore the small daily differences we can make, which over time add up to big differences that we often cannot foresee."
MARIAN WRIGHT EDELMAN
"Don't wait for your ship to come in and feel angry and cheated when it doesn't. Get going with something small."
IRENE KASSORLA
"How wonderful it is that nobody needs to wait a single moment before starting to improve the world."
ANNE FRANK
"Do not wait for leaders; do it alone, person to person."
MOTHER TERESA
"I'm always moving forward." DEBBIE ALLEN
"I believe the choice to be excellent begins with aligning your thoughts and words with the intention to require more from yourself."
OPRAH WINFREY
"Strive for excellence, each and every day." MARION CONDIT
---
Everything You Need to Know About Love and Life
Advice from girl bosses of all kinds: Women are, far and away, the Oral Sex. Women's Studies scholar Becca Anderson has gathered the wisdom from a chorus of fabulous femmes for this one-of-a-kind advice book. From housewives to Hollywood starlets, from standup comedians to startup entrepreneurs, these badass women offer unvarnished and unabashed opinions and share their frank and forthright thinking on the wild world of relationships.