Here are the Mango books you might want to introduce your children to for academic growth and motivational creativity.
Do you have a child who questions everything? The Story Behind: The Extraordinary History Behind Ordinary Objects by Emily Prokop is one of many educational and best books for kids series and single titles from Mango Publishing. While historical events are just that: historical, the stories behind the ordinary objects created for and inspired by these events are not as apparent. Every object from a type of food to a sport to a fashion trend has a backstory and this book was created to bring these often entertaining tales to light. READ NOW
Another one of the best books for kids series and single titles from Mango Publishing is Answers to Questions You've Never Asked by Joseph Pisenti. Great for any curious child or teen, this book uses historical facts and often humor to explore the answers to questions like "If Plato came back to life, what would he think of modern democracy?" and more importantly, "Where can I move to so that I'm never tempted by McDonald's again?". This is a great book to keep in the car or leave by the breakfast table for your kiddo to read one explored question after the next. READ NOW
If you have a fan of cooking, or even just a fan of watching cooking on TV, The Healthy Teen Cookbook: Around the World In 80 Fantastic Recipes is one of the best books for kids series or single titles for you. Written by Remmi Smith, an award-winning MasterChef Junior, this book includes recipes from around the world that have been adapted by Remmi to fit the palate of the pickiest eaters…kids. Buy this book to help you update your family meal planning. And just maybe you will get an additional family chef out of it! READ NOW
For athletes or any child attempting to reach a goal, Trust the Grind: How World-Class Athletes Got To The Top explores how a number of top athletes jumped (very literally for some) to the top of their field. One of the best books for kids series or single titles because of its motivation and realistic goal setting, this book interviews sixteen athletes in eleven different sports. Each athlete shares a life lesson that helped achieve success. Use as a tool or simply as a feel-good story of achieving dreams. READ NO
Another motivating title from Mango Publishing is The Future of Science is Female: The Brilliant Minds Shaping the 21st Century. Being a woman rocks. Help your child discover this by reading words of encouragement from some of the shining stars in today's society. One of the best books for kids series or single title for its real-life stories and ability to inspire future entrepreneurs, this title will educate and motivate your child to do great things! READ NOW
Another fun and educational book for your child or teen is The Origin of Names, Words, and Everything in Between by Patrick Foote. The dictionary defines the word "etymology" as "the origin of a word and the historical development of its meaning". But no person wants to read the dictionary to learn about the origin and history of a food or a city or an animal. This best book for kids series or single title digs back in history to humorously articulate why people, places, and things have the names we call them today. READ NOW
Do you have a child who knows everything about dinosaurs? Or retains random facts about anything and everything? If so, check out Dino Dana: Dino Field Guide, a book and guide based on the popular Amazon Prime series, Dino Dana. This guide is one of the best books for kids series or single titles for its beautiful illustrations and overabundance of history and science facts. Bring the TV show straight into your home by purchasing the Dino Dana: Dino Field Guide! READ NOW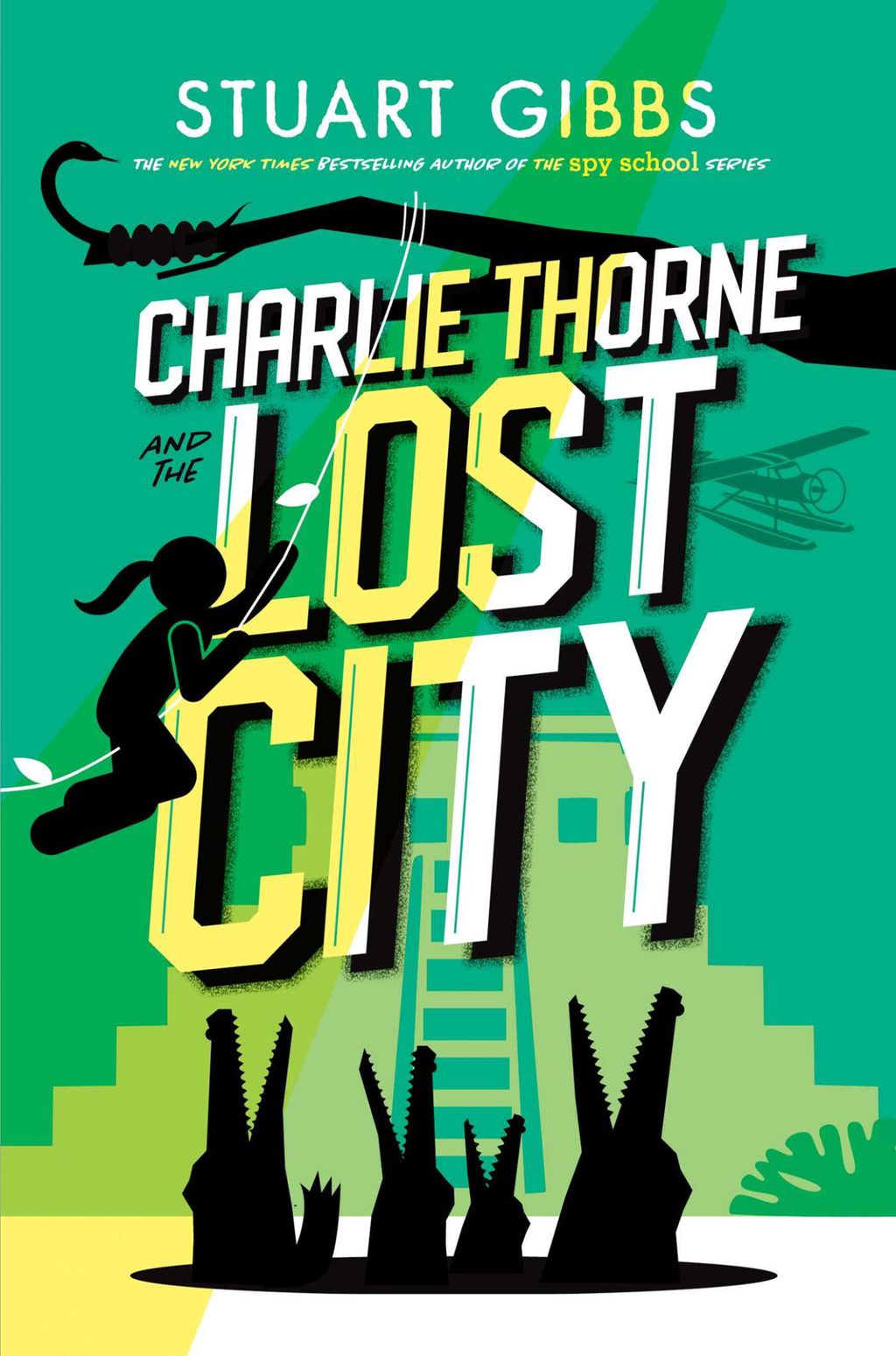 Wouldn't it be cool to decipher a secret message that leads to an ancient treasure? Meet Charlie Thorne, a genius fugitive chilling in the Galapagos Islands and heroine in the book Charlie Thorne and The Lost City. Tracked down for her ability to decipher codes, Charlie jumps at the chance to track down a legendary treasure.
One of the best books for kids series and single titles for its colorful narrative, Charlie goes on an adventure across South America with enemies hot on her trail. When a treasure is at stake, people will do anything to find it first, leading to this thrilling adventure that will have you turning each page eagerly! READ NOW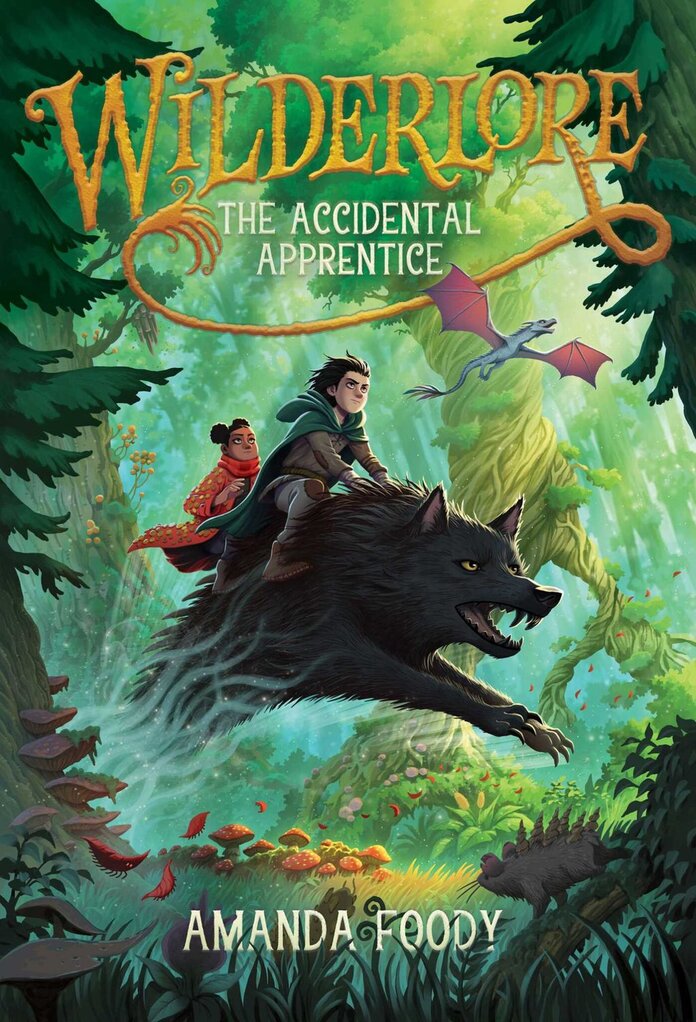 Amanda Foody, the author of Wilderlore The Accidental Apprentice, introduces readers to the world of mythical beasts that live deep in the woods. Barclay, the main character, lives on an uneventful farm, but things get exciting when he breaks Dullshire's most sacred rule; never stray into the woods.
Barclay's foray into the woods causes him to accidentally bond with a mythical beast. This bond results in Barclay being chased out of town by an angry mob and leaves Barclay desperate to break his ties to the beast. Children and adults will enjoy this fantastical adventure that stretches your imagination and keeps you reading for hours! Wilderlore The Accidental Apprentice, is excellent for people that like adventure, fantasy, and riveting books. READ NOW
Who hasn't wanted magical powers? Jody Lynn Anderson, the author of Thirteen Witches The Memory Thief, introduces the reader to Rosie Oak, a witch having relationship issues with her mom. One night, an invisible ally helps Rosie discover The Witch Hunter's Guide to the Universe, a book that claims all of the evil stems from thirteen witches that are unseen.
Join Rosie in Thirteen Witches The Memory Thief on her quest to save her Mom. With her loyal friend "Germ" by her side,Rosie discovers where ghosts linger as shades of the past. In this world, witch hunters use words as weapons against the darkness. Noted as one of the best books for kids series and single titles, if you like adventure, fantasy, and magic, this is the book for you! READ NOW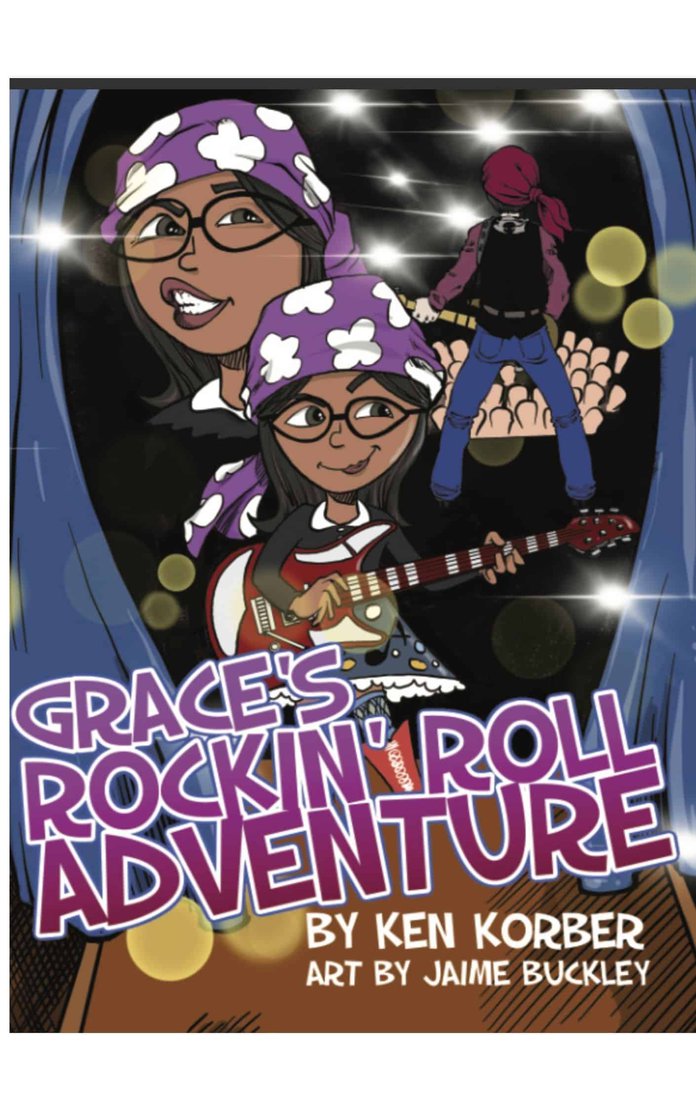 Music is good for our emotional and physical health; it's especially important for young and growing children. Books that educate kids about musical genres, famous musicians, and instruments can help connect them to the art of music. These books may even unearth new talents! An inspirational children's book that is one of the best books for kids series and single titles, Grace's Rockin' Roll Adventure, by Ken Korber, succeeds in making this musical connection.
The book follows the adventure of Grace and friends when her class wins a prize to attend a concert where Little Steven Van Zandt's band is playing. Grace is given an electric guitar at the concert that inspires her and her friends to become Rock and Soul musicians. Grace's Rockin' Roll Adventure uses music as a means to empower teachers and parents to engage and inspire kids to explore music. READ NOW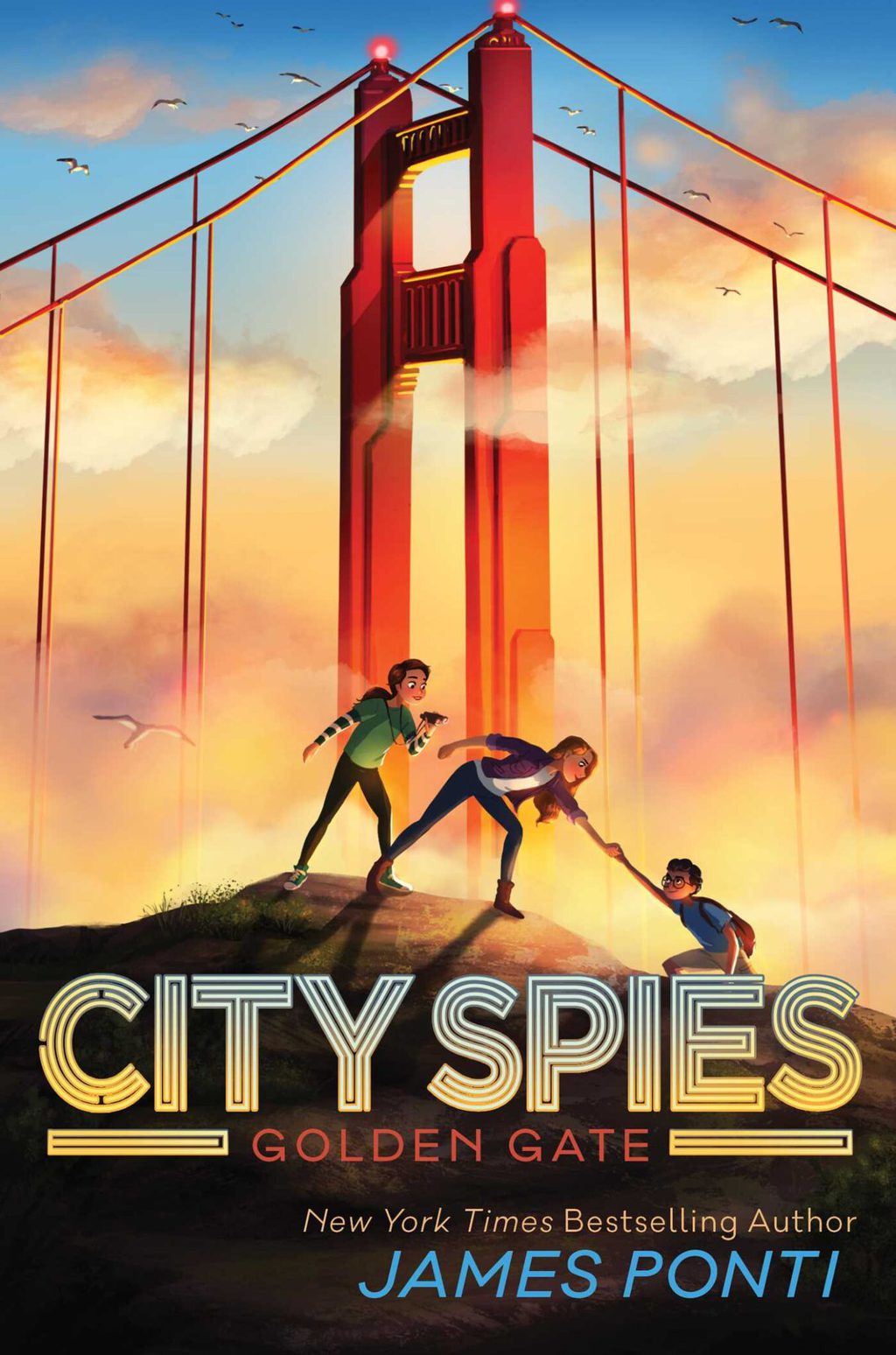 Dive into a world of adventure and teen espionage with Sydney! City Spies: Golden Gateis the second installment in the New York Times bestselling series from Edgar Award winner James Ponti. In this best book for kids series, the young group of spies returns for another international adventure perfect for fans of Spy School and Mrs. Smith's Spy School for Girls.
Fourteen-year-old MI6 agent Sydney is a surfer and a rebel from Bondi Beach, Australia. She's also a field ops specialist for the City Spies. Sydney is excited to learn that she will be going undercover on the marine research vessel Sylvia Earle. But things don't go exactly as planned, and while Sydney does find herself in the spotlight, it's not in the way she was hoping. City Spies: Golden Gate is great for anyone who loves adventure, intrigue, mystery, and humor. READ NOW
Written for fantasy-loving high schoolers, Blood Like Magic is a magical story about Voya, a teen witch. Voya is faced with the impossible choice of either killing her first love or saving her family's magic. No one is equipped to make a horrible decision like this one. Especially when this teen has never been in love! Voya must find the perfect man and fall in love with him. FAST. And eliminating her family's magic is not an option. Talk about pressure… READ NOW
Not surprising, the plot of Better Than the Movies is a rom-com about a rom-com. Liz, the main character, has always been in love with Michael, the cute guy at school. Liz also happens to have an annoying neighbor boy, Wes, who has most definitely grown into his looks. When Liz recruits Wes to help her snag Michael, sparks fly. But for whom? READ NOW
A beautifully written and illustrated tale by Emily Haworth-Booth, The Last Tree is one of the best books for kids series or single title for its message. Haworth-Booth uses a simple story of friends trying to build their town and home to educate children on how their choices can affect the environment. Sure to be a classic, pick up this book for your younger school-aged child from Pavilion Children's Publishing. READ NOW
Even though your child may be old enough to read, bedtime is still a special time to sit together and share a story. While You're Sleeping is one of the best books for kids series and single titles to read before you say goodnight. Both the illustrations and words help paint the picture of what happens at night. From the animals scurrying around to the children on the other side of the world playing, this is the perfect book of wonder before bed. READ NOW
"MOOOOOOM, I'm bored. What can I do?" Sound familiar? If you dreading the summer boredom that seems to instantly creep in once school is out, purchase one of the many great best books for kids series from Library Tales. How to Draw Cool Stuff: The 5 Minute Workbook is your quick and creative answer to summer boredom.
In just 5 minutes, your child or teen can follow the easy steps on drawing anything from simple, basic shapes, to objects with shading and depth. One of the best books for kids series or single titles, this book will keep them busy and entertained for more than 5 minutes! READ NOW
From the same author as The 5 Minute Workbook, find another one of the best books for kids series and single titles with How to Draw Cool Stuff: Holidays, Seasons, and Events. For both kids and adults, learn how to create illustrations around your favorite holidays and events. The book starts by teaching basic shapes and drawing techniques and then graduates into height, width, and depth. Use this book as a platform for your imagination to take off during your favorite celebrations! READ NOW
Looking for something that will entertain your young child? Where'd My Giggle Go? by Max Lucado helps children identify emotions and serves as a reminder that they have the power to turn that frown upside-down. Paired with beautiful and bright illustrations, this is one of the best books for kids series and single titles for its ability to help create dialogue around feelings and emotions. READ NOW
One of the best books for kids series or single titles appropriate for ages 6-10 is Everybody Always for Kids. Filled with uplifting stories and fun illustrations, this book showcases how embracing others during everyday life is one of the keys to happiness. Co-written by Bob Goff and his daughter, Lindsay, the authors' enthusiasm around children, how children view themselves and others, and how we can each make a difference is beautiful and compelling. READ NOW
The first of many best books for kids series by Little Simon Publishing House, Super Turbo Saves the Day! introduces the reader to the classroom pets of Sunnyview Elementary school. Turbo, the hamster, along with other pets around the school, discover that they all have secret identities and decide to combine their powers into a Superpet Superhero League. This graphic novel is ideal for the younger elementary ages with illustrations and humor sure to keep the reader engaged. READ NOW
Another title that falls into the best books for kids series is Pup Detectives: The First Case. Puppy PI Woofson, a pup at Pawston Elementary School, quickly learns that he isn't the only pup who solves crimes. Partnering with the other PIs to form a detective pack, they work together to solve crimes around the school. An adorable book perfect for beginning readers, this story helps solve the case – and the need to find a book your child loves to read! READ NOW
Dragons and magic are top pics in entertainment for a number of children and adults. If you have a mystical loving child, introduce him or her to the premier novel of the Dragon Kingdom of Wrenly series. The Coldfire Curse is one of the best books for kids series or single titles for its fast-paced, action-packed, graphically intriguing pages.
The main character, Ruskin, is a pet dragon to the Prince of Wrenly and until the present, Ruskin has led a sheltered life. When an evil curse is unleashed in his palace, the future of Wrenly hangs in the balance. Read as Ruskin and his dragon friends venture to save the palace. READ NOW
Looking for fun and creative ideas and activities to entertain the children this summer? The Highlights Book of Things to Do is one of the best books for kids series and single titles for its ability to show your child the best way to do ordinary things…like jumping rope and writing letters and even building a campfire. Gift your child the ability to problem solve by presenting him or her with this solution to boredom! READ NOW
Looking for a way to avoid the summer education slump? Check out the Just Right Reader Subscription Box for multiple titles, curated both to your child's reading level and interest. Available in monthly, 6-month, and 12-month subscriptions, have a variety of books delivered monthly to your door.
After filling out a reading assessment, your child will receive a personalized reading box. Read and re-read the books to your heart's content prior to sending them back and then look forward to doing the same thing again as soon as the books are sent back. Switch up the same old books with the Just Right Reader Subscription Box! READ NOW
When a new baby joins a family, no matter what type of family, there is usually never smooth sailing at the beginning. The same goes for the family of robots in the book Robobaby, a hilarious and heartwarming book by David Wiesner. While mom and dad usually know best, this book shows us that everyone, even a big sister, has something to contribute when a new baby is on board. Don't miss out on this captivating book – especially if your family has recently added to the motherboard! READ NOW
No parent looks forward to "the talk". Let Morris Katz cover the brunt of the conversation with his book Everything You Always Wanted to Know About Puberty – and Shouldn't Be Googling: For Curious Boys. One of the best books for kids series and single title for its ability to cut through the awkward and address puberty, you do not want to pass up this opportunity for your son to learn more about "the change".
Appropriate for boys 10 and up, this book covers everything from health to hygiene to sexuality. And it isn't coming from a parent. Engage and enlighten your pre-teen or teen with this topical and highly relevant coming-of-age book. READ NOW
Do you have a crafter on your hands? Whether your child is a novice crocheter or an expert seeking new projects, Creative Crochet Projects is one of the best books for kids series or single title. Its ability to help your child create a portfolio of projects will have you reaching for the title day after day.
The book starts slowly to help the beginners or serve as a refresher for someone more advanced. The reader then is shown visual step-by-step instructions for the most common stitches enabling the creation of scarves to wraps to adorable crochet hamburgers and hotdogs. Enable your child to crochet and create to his or her heart's content! READ NOW
A Romeo and Juliet tale for young adults with a twist, Pho Love Story quickly introduces the reader to its two main characters: Lihn Mai and Bao Nguyen. Both come from families owning pho restaurants in town and both have avoided the other for fear of their parents' competing restaurants.
Named one of the best books for kids series and single titles, this book shows how a chance encounter can shift two lives forever. With so much in common, Linh and Bao immediately hit it off…but with feuding parents, is there any chance their relationship will blossom further? Let the young adult in your household get lost in this adorable and memorable love story. READ NOW
There is never a wrong time to show the Dad in your child's life how much he is appreciated with a personalized book by Workman Publishing. A Book about Dad with Words and Pictures by Me is a thoughtful, personalized book that is beautifully illustrated by Irena Freitas. Every page has a heartwarming sentence to finish or an illustration to complete making it one of the best books for kids series or single title.
Kids can capture everything they know and love about their Dad, from his favorite things to do together to what kind of pizza topping he would be. This one-of-a-kind book also comes with stickers making it even more fun to customize. Whether you're looking for a gift for Father's Day, birthdays, or simply want to tell your Dad how much you love him, then A Book about Dad with Words and Pictures by Me is an unforgettable gift he will cherish for years come. READ NOW
The hilarious and visually engaging book Pizazz is the first of three graphic novels and one of the best books for kids series and single titles. The hero, Pizazz, tells the honest tale of what being a superhero REALLY entails. Yes, there is a cool costume and you have powers and all, but having to leave your friends right when the fun starts is not fun. Not at all.
Pizazz shows the reader that every story has two sides…and the other side of Pizazz's story includes a perma-wedgie and way-too-young glittery cape. If your child is a fan of graphic novels, this is the book for you. Sophy Henn weaves humor and whimsy into her first novel and your child will not want to miss out on reading the story. READ NOW
---
The best books for kids series and single titles are so often difficult to find in the sea of books available to children and young adults. Avoid the summer slump by scrolling through our list of recommendations covering the age gamut. The opportunity is available for everyone to love reading. Help your child out by introducing him or her to the variety of genres included in this list.
---
The Brilliant Minds Shaping the 21st Century
Take a look at what the future holds—and how women are making it better. In The Future of Science is Female, author and award-winning journalist Zara Stone shares the fascinating, complicated stories of how a diverse group of powerful women got started—from the perspective of those still working it out as they go along. Take 22-year old Dominique Barnes, a female hero of the oceans. She was worried about all the dolphins and whales killed during shrimp farming, so the marine biologist created a tasty, affordable plant-based shrimp alternative. And she's just one of the sheroes you will discover in The Future of Science is Female.
---
How World-Class Athletes Got To The Top (Motivational Book for Teens, Gift for Teen Boys)
Sixteen athletes from eleven sports arenas. Each chapter tells a different story, as each superstar shares the habit that helped them accomplish their goals and reach the pinnacle of their profession. Sports fanatic or not. Guaranteed to tap into your athletic edge, Trust the Grind, is made for sports fans and nonfans alike. Fans of professional athletes get an in-depth look at their heroes' climb to the top; those less passionate about sports have the chance to read the secrets of success from some of the most talented people in the world. Both learn pivotal life lessons, and can immediately instill these particular traits and habits into their own lifestyle.
---
Dino Field Guide (Dinosaurs for Kids, Science Book for Kids, Fossils, Prehistoric)
Fun facts about dinosaurs for kids. Did you know that the brachiosaurus was the tallest dinosaur that we know of today? That the kosmoceratops had fifteen horns and hooks on its head? That the spinosaurus is the only known dinosaur to spend most of its time swimming? Discover this and much more in Dino Dana: Dino Field Guide.
Dino Dana's field guide for your child. Fans of the Amazon Prime TV show Dino Dana will be so excited to have a Dino Field Guide of their own, put together by the incredible show's creator and executive producer, J. J. Johnson. Full of colorful illustrations and fascinating science facts, this dinosaur book is sure to amaze any young dino enthusiast.
---
The Extraordinary History Behind Ordinary Objects
Everyday objects and major events in history. Every single thing that surrounds us has a story behind it. Many of us learn the history of humans and the major inventions that shaped our world. But what you may not have learned is the history of objects we surround ourselves with every day. You might not even know how the major events in history (World Wars, ancient civilizations, revolutions, etc.) influenced the inventions of things we use today.
The history and science behind the ordinary. From the creator of The Story Behind podcast comes one of the coolest coffee table books ever written. The Story Behind provides insight into everyday objects we don't think much about as we use them. Topics covered in Emily's podcast are examined in more detail along with new fascinating topics. Learn how lollipops got started in Ancient Egypt, how podcasts were invented, and why Comic Sans was created. Learn the torture device origins of certain exercise equipment and the espionage beginnings of certain musical instruments. Ordinary things from science to art, food to sports, customs to fashion, and more are explored.
---
Around the World In 50 Fantastic Recipes
Award-Winning MasterChef Junior. Teen master chef Remmi Smith is on a mission to bring healthy and easy recipes to the busy teenagers of today. Named by Huffington Post and Food Tank as one of "20 Young People Changing the Food System," Remmi has hosted two cooking shows and is a national Student Ambassador for a leading food services company. A Chopped Junior chef, she travels all over the country giving appearances at National School Board Associations and places of family entertainment. She was named one of the "Top 20 Entrepreneurs" by Teen Business and her Italian salad dressing is sold at Whole Foods Market and other specialty stores.
Cookbook for teens with easy recipes. Remmi shows that cooking can be fun. She uses fruits to add natural sweetness, introduces lots of vegetables, and is light on spices to make the dishes more appealing to kids and teens. Recipes like Curry Shrimp and Rice, Stuffed Peppers with Cottage Cheese, and Tanzanian Family Feast, among others, are bound to become new family favorites!
Adventures with Food. Part of growing up is learning what foods and flavors appeal to your unique palette. Remmi makes the learning fun. She takes young cooks on a culinary journey across the seven continents, highlighting various countries and their popular foods and national dishes. Each section of the book features geographic descriptions, a full menu (from appetizer to dessert), fun facts, brain teasers, personal tips, and mouth-watering photos.
---
Explaining the What If in Science, Geography and the Absurd
Fun facts for kids of all ages. When you take the most absurd parts of history, science, economics and geography, you end up with a pretty confusing picture of humanity. Why do we have borders, what's the furthest you can get from the ocean, how do you qualify as a country and why did Vikings wear those silly helmets? These are just a few of the strange questions that bounce around the head of YouTube sensation Joseph Pisenti, aka RealLifeLore.