Prayers for Calm author Becca Anderson has a few inspiring words for anyone who feels weak for being vulnerable. Read Becca's message here!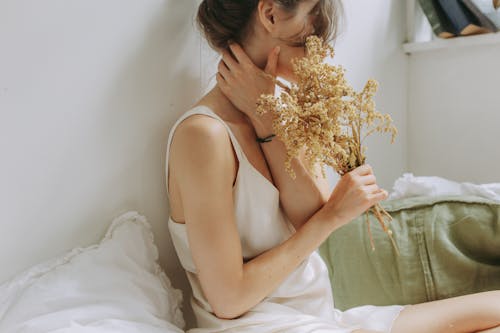 Don't worry, it's going to be OK.
It's all right, little one, you're safe and loved.
It's OK to cry, it's OK to be afraid, it's OK to be weak,
it's OK to be vulnerable, it's OK to be human.
It's from all these elements that we grow,
and it's from all these elements that I am born out of you.
I Love You.
You're not alone.
So long as you reach out to others, you're never alone.
Ask for my help in loaning you the courage you already have.
It's not that I never give you more than you can handle,
I am not responsible for the consequences of your actions,
only you are.
Stay on the path if you're suffering
by taking the steps you need to take.
Hang on and hang in there, because it's now
that you're growing at light speed.
You're never going backward, only forward.

—Anonymous
---
Meditations Affirmations and Prayers to Soothe Your Soul (Daily Devotion for Women, Reflections, Spiritual Reading Book, Inspirational Book for Women)
Calming Prayer: Becca Anderson, bestselling author of the motivational books Prayers for Hard Times and The Woman's Book of Prayer, brings us a new, up and coming classic, Prayers for Calm. Becca learned the power of healing prayer firsthand from pastors in her family who pray with their congregation as well as from working with Dr. Larry Dossey, a physician who prayed for his patients to great effect, leading to his book Prayer is Good Medicine. Through a mix of Bible verses, prayers for tranquility, quotes for quietude and peaceful poems, Prayers for Calm offers solace and serenity for every day of the year.