You Are An Awesome Woman author Becca Anderson has written a new blog post where she details all of the "ingredients" she believes makes life wonderful, take a look.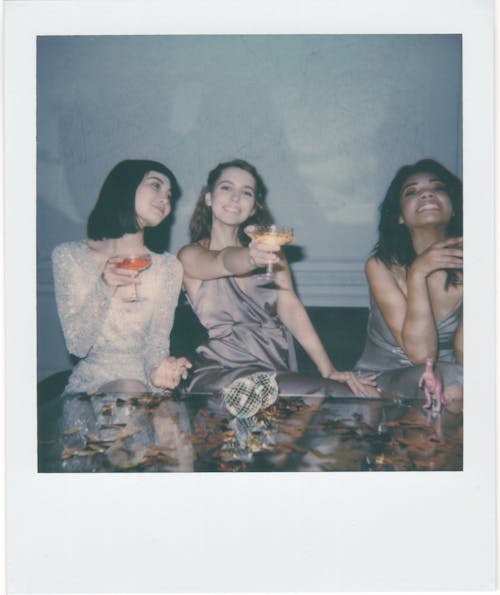 "The kind of beauty I want most is the hard- to-get kind that comes from within: strength, courage, dignity."
RUBY DEE
"Life is a mystery as deep as ever death can be." MARY MAPES DODGE
"Eating is not merely a material pleasure. Eating well gives a spectacular joy to life and contributes immensely to good will and happy companionship. It is of great importance to the morale."
ELSA SCHIAPARELLI
"Good communication is just as stimulating as black coffee, and just as hard to sleep after."
ANNE MORROW LINDBERGH
"The point is not to pay back kindness but to pass it on."
JULIA ALVAREZ
"The things we truly love stay with us always, locked in our hearts as long as life remains."
JOSEPHINE BAKER
"The only thing that makes life possible is permanent, intolerable uncertainty; not knowing what comes next."
URSULA K. LE GUIN
"I'm not happy, I'm cheerful. There's a difference. A happy woman has no cares at all. a cheerful woman has cares but has learned how to deal with them."
BEVERLY SILLS
"The universe is made of stories, not of atoms." MURIEL RUKEYSER
"No one has a right to consume happiness without producing it."
HELEN KELLER
"Desire, ask, believe, receive." STELLA TERRILL MANN
"Live as if you like yourself, and it may happen." MARGE PIERCY
"Choice is all we have. Choice is all we need." KAREN CASEY
"Learn to trust your own judgment, learn inner independence, learn to trust that time will sort good from bad—including your own bad."
DORIS LESSING
"The cure for boredom is curiosity. There is no cure for curiosity."
ELLEN PARR
"Without an open-minded mind, you can never be a great success."
MARTHA STEWART
"Grace, growth, and gratitude: these are my highest aspirations."
GLORIA ARLISS
"Yes" is contagious on a subliminal level. It affects everything you do."
SARK
"Happily, love is a pleasant emotion and thrives as well in stables as in palaces."
DIANE ACKERMAN
"Life is better than death, I believe, if only because it is less boring, and because it has fresh peaches in it."
ALICE WALKER
---
Affirmations and Inspired Ideas for Self-Care, Success and a Truly Happy Life
Master the art of thinking happy: You know what they say about happiness—it's an "inside job"—which is 100 percent true. Use the affirmations, quotes, and ideas in this book as a set of tools for your own self-development. They are for "inner work." Much has to do with adjusting your attitude. Depending on the day, it might be a slight adjustment or a major overhaul, but the more you practice daily affirmations, the fewer adjustments you'll need. One day you will realize you have mastered the art of "thinking happy" and are looking at the bright side of life, every day. Incorporating positive thoughts as a daily practice will build mental muscle and help you achieve the all-important optimistic way of thinking.