Becca Anderson, author of Friendship Isn't A Big Things It's A Million Little Things, has written a new blog post on the importance of true friendships.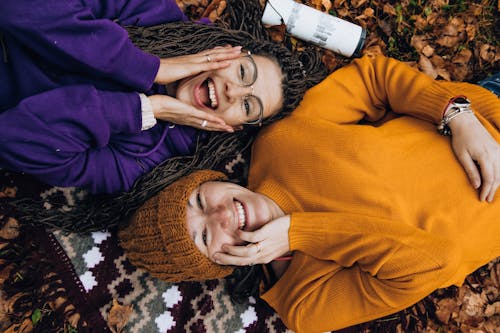 "My true friends have always given me that supreme proof of devotion, a spontaneous aversion to the man I loved."
COLETTE
"Time spent with friends is healing because we don't perceive it as time. We just are."
GRACE MORTON
"Trouble is like a sieve through which we sift our acquaintances. Those too big to pass through are our friends."
ARLENE FRANCIS
"To be rich in friends is to be poor in nothing." LILIAN WHITING
"Each friend represents a world in us, a world possibly not born until they arrive, and it is only by this meeting that a new world is born."
ANAÏS NIN
"A friend is someone who knows all about you and loves you anyway!"
NANCY LAUREN FISH
"Though friendship is not quick to burn, it is explosive stuff."
MAY SARTON
"Walking with a friend in the dark is better than walking alone in the light."
HELEN KELLER
"The friend who holds your hand and says the wrong thing is made of dearer stuff than the one who stays away."
BARBARA KINGSOLVER
"Happiness is the comfortable companionship of friends."
PAM BROWN
"Animals are such agreeable friends, they ask no questions, they pass no criticism."
GEORGE ELIOT
"What's really important in life—friends, friends, friends."
FANNIE FLAGG

"A friend is someone who reaches for your hand but touches your heart."
KATHLEEN FROVE
"Friends are like angels following you through life." MARY ELLEN
"My friends are my estate." EMILY DICKINSON
"Never doubt that a small group of dedicated people can make a difference. Indeed, it is the only thing that ever has."
MARGARET MEAD
"Life's truest happiness is found in friendships we make along the way."
LAUREN RUIZ
"A friend is someone who knows the song in your heart and can sing it back to you when you have forgotten the words."
DONNA ROBERTS
---
The Art of Female Friendship
Celebrate the bonds you've built with the wonderful women in your life. The bond shared among girlfriends is like no other. Whether the friendship is decades old or just beginning, we share a unique relationship with these women, a connection wholly different even from what we share with husbands or boyfriends.