Becca Anderson, author of You Are An Awesome Woman, has written a new blog post on why you should always believe in yourself and reach for the stars!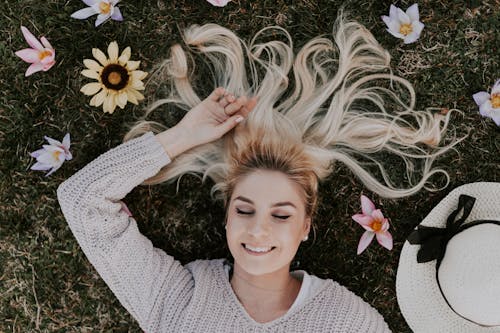 "It is our choices…that show what we truly are, far
more than our abilities." J.K. ROWLING
"When you have a dream, you've got to grab it and never let it go."
CAROL BURNETT
"I think the key is for women not to set any limits." MARTINA NAVRATILOVA
"There are no dangerous thoughts; thinking itself is dangerous."
HANNAH ARENDT
"Truth is always exciting. Speak it, then; life is dull without it."
PEARL S. BUCK
"Be bold. If you're going to make an error, make a doozy, and don't be afraid to hit the ball."
BILLIE JEAN KING
"Be bold in what you stand for and careful what you fall for."
RUTH BOORSTIN
"To tell a woman everything she may not do is to tell her what she can do."
UNKNOWN
"You may be imperious, but the effect is always spoiled when you apologize."
KAREN WILLIAMS
"Real women don't have flushes, they have power surges."
SANDRA CABOT
"When you believe in your dreams you are able to fight for them."
CECILY BARRY
"All good fortune is a gift of the gods, and you don't win the favor of the ancient gods by being good, but by being bold."
ANITA BROOKNER
"The thing women have yet to learn is nobody gives you power. You just take it."
ROSEANNE BARR
"If you don't act as if your name were on the door, it never will be."
PATRICIA FRIPP
"It's hard to be free, but when it works, it is sure worth it."
JANIS JOPLIN
"Bite off more than you can chew, then chew it." ELLA WILLIAMS
"The most effective way to do it, is to do it." AMELIA EARHART
"Life shrinks or expands in proportion to one's courage."
ANAÏS NIN
---
Affirmations and Inspired Ideas for Self-Care, Success and a Truly Happy Life
Master the art of thinking happy: You know what they say about happiness—it's an "inside job"—which is 100 percent true. Use the affirmations, quotes, and ideas in this book as a set of tools for your own self-development. They are for "inner work." Much has to do with adjusting your attitude. Depending on the day, it might be a slight adjustment or a major overhaul, but the more you practice daily affirmations, the fewer adjustments you'll need. One day you will realize you have mastered the art of "thinking happy" and are looking at the bright side of life, every day. Incorporating positive thoughts as a daily practice will build mental muscle and help you achieve the all-important optimistic way of thinking.