Becca Anderson, author of Badass Women Give the Best Advice, has written a new blog post on the importance of feeling good about yourself and flaunting what you have.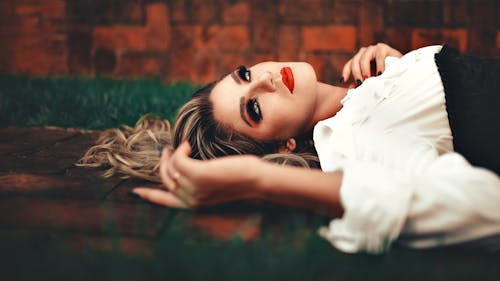 "Being a sex symbol has to do with an attitude, not looks. Most men think it's looks, most women know otherwise."
KATHLEEN TURNER
"A woman is no older than she looks." ELIZABETH TAYLOR
"It's no secret that I love a powerful yet slightly fragile woman such as Garbo, Lillian Gish, Bette Davis…that's where I get my inspirations from."
SIOBHAN FAHEY
"Glamour is what I sell; it's my stock in trade." MARLENE DIETRICH
"There are various orders of beauty, causing men to make fools of themselves in various styles."
GEORGE ELIOT
"Wear red! It is flattering on everyone and a great alternative to black."
RIRI
"I don't know who invented high heels, but all women owe him a lot."
MARILYN MONROE
"Sex appeal is fifty percent what you've got and fifty percent what people think you've got."
SOPHIA LOREN
"Scratch most feminists and underneath there is a woman who longs to be a sex object. The difference is that is not all she wants to be."
BETTY ROLLIN
---
Everything You Need to Know About Love and Life
Advice from girl bosses of all kinds: Women are, far and away, the Oral Sex. Women's Studies scholar Becca Anderson has gathered the wisdom from a chorus of fabulous femmes for this one-of-a-kind advice book. From housewives to Hollywood starlets, from standup comedians to startup entrepreneurs, these badass women offer unvarnished and unabashed opinions and share their frank and forthright thinking on the wild world of relationships.