(Author of Tea-spiration) Lu Ann Pannunzio introduces blog readers to hojicha and the ways in which they can use this kind of Japanese green tea to make new recipes.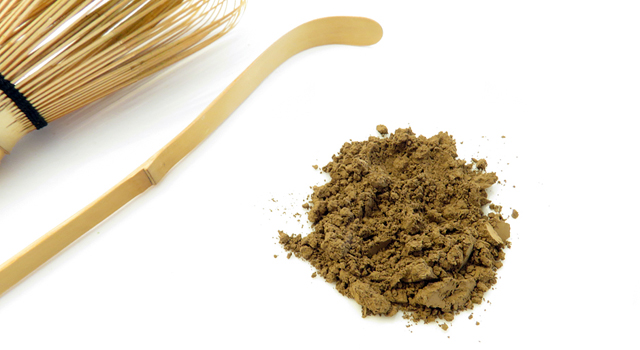 I've been sharing recipes that feature hojicha powder for a while now and have also introduced the roasted green tea powder before. When I first wrote about it I received a lot of questions and some confusion on if it was lower quality matcha since hojicha is actually brown in colour. Back then it wasn't everywhere like matcha, so understandably, there were questions. This is usually followed with "where do I buy hojicha powder online?" I'm excited to notice that hojicha, not just loose leaf, but powder form, is popping up in cafes throughout North America more. But, of course, like matcha you can get your hands on some of the best hojicha powder online to satisfy your roasted tea craving at home.
All About Hojicha
Hojicha (also spelled houjicha) is a roasted Japanese green tea. "Hoji" means to roast, and "Cha" means tea.
This tea is made by roasting either sencha or bancha green tea. The leaves are harvested, steamed, dried, sorted and then roasted. This is why this green tea is actually brown.
Hojicha is earthy with warm toasted notes. If you're sensitive to caffeine, this tea also has a low caffeine content. You can enjoy it as a loose leaf tea, but you can also find it in powder form. This aromatic powder is very popular in sweets in Japan.
If you want to learn more about this Japanese green tea, check out my article all about hojicha here.
Loose Leaf or Powder?
As mentioned above there are two different forms of hojicha, loose leaf and powder. Much like the other Japanese green tea powder, matcha, hojicha powder is created by grinding the roasted tea until very fine.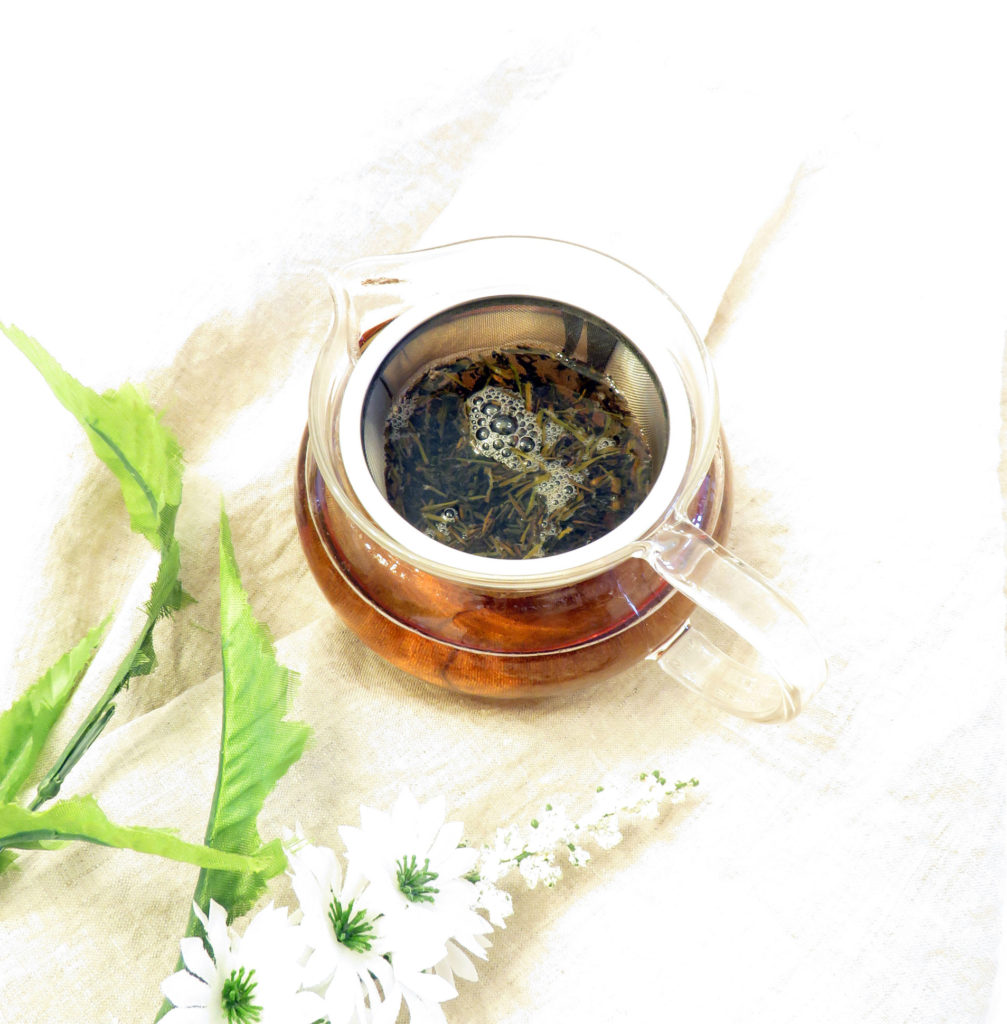 While you would steeped hojicha loose leaf similar to other loose leaf teas, hojicha powder would be whisked in water before drinking. It can be whisked with a chasen (bamboo whisk) or a handheld frother.
RELATED READ: DIY Roasted Green Tea
Hojicha Powder Roasting Levels
Similar to matcha, not all hojicha powders will be the same. Both the aroma and taste will differ depending on the producing region in Japan and harvesting season but also the roasting levels.
The roasting levels don't necessarily make one hojicha powder better than others. This is more about your personal taste preferences and some hojicha powders might shine better as a latte or in specific recipes.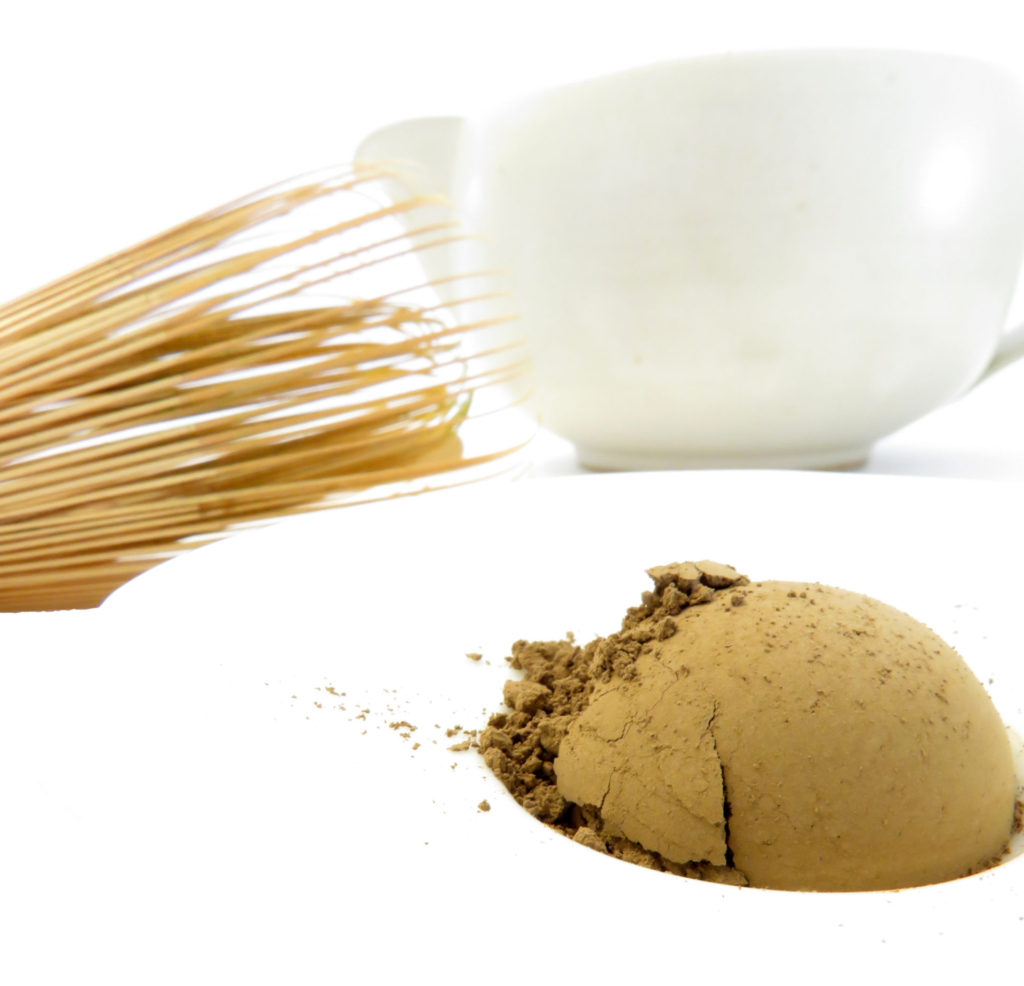 Light roast with a mild woody aroma and nutty flavour. Golden brown colour. This smooth powder is especially great for drinking straight or as a latte. Personally, I find the flavours from light roasted hojicha powders to get lost in some recipes. Therefore, I prefer the two below when baking.
Medium roast with chocolate and caramel-like characteristics. Perfect for rich hojicha lattes or baked goods/pastries.
Dark roast with stronger toasted notes similar to coffee. Deep brown colour. If you want an extra rich hojicha latte, this is what you'll want to reach for but it's also wonderful in other recipes.
What Can I Make With Hojicha Powder?
You can certainly enjoy it similar to how you would enjoy matcha traditionally (with a chawan and chasen) for a hot tea but this roasted powdered tea is most popular mixed with other ingredients.
My first recommendation would definitely be a Hojicha Latte — whether it's hot, cold or even made with salted caramel sauce. Add some of your favourite milk (and maybe some maple syrup!) and enjoy.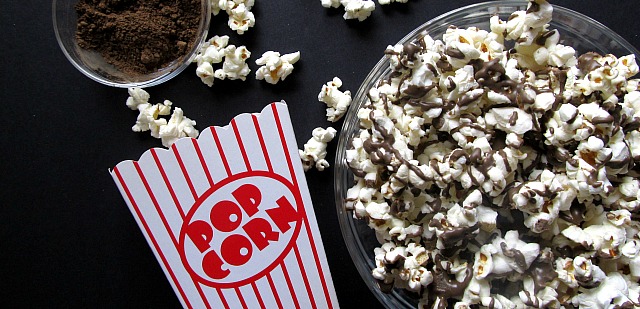 Here are a few other ways you can use it though:
Matcha and Hojicha Powder
Similar to matcha, a quick Google search for "best hojicha powder" will offer you an overwhelming amount of results. As this roasted green tea powder becomes more popular, those results will only continue to grow and grow.
My rule of thumb when searching for hojicha powder has always been similar to my rule for matcha. It should be 100% pure green tea powder from Japan. There should be no additives, sweeteners or fillers. It should also come from a reliable brand.
RELATED READ: The Difference Between Matcha and Hojicha Powder
How Much is Hojicha Powder?
It's important to note that this tea powder should not be similar to the pricing you find for high quality ceremonial matcha. With matcha I usually purchase 30 grams for around $30. This pricing can give you 100 grams plus of great quality hojicha powder when you're looking at the right brand.
I have tried great hojicha powder elsewhere that may not be on this list simply because the price was double than the ones below. That being said, please purchase any that you think would work for you and your budget and just follow the below as a guideline.
5 of the Best Hojicha Powder Available Online
This list is in no particular order. I will be sure to update and add to this list of recommendations as I try more!
*Note: This post contains affiliate links. Clicking these links won't cost you anything extra. Any commission earned goes toward providing original content for The Cup of Life.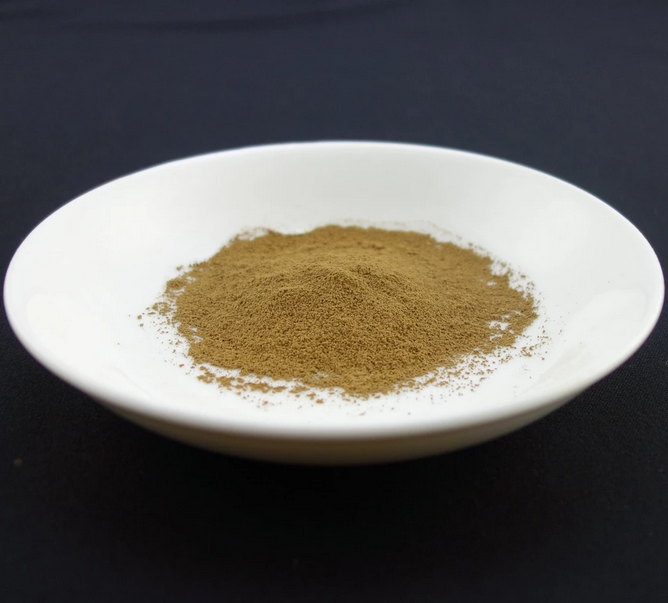 The first time I ever tried this tea powder was through one of my favourite matcha brands, Grace & Green. I owe a lot of thanks to them for introducing me to it and giving me such a great first experience in 2015. I have been hooked since.
The hojicha powder Grace & Green currently sells is made from roasted green tea leaves produced in Kyoto, Japan. The roasting level of this powder is especially great for sweets. It's not too light with a strong toasty aroma and caramel-like flavour.
If you are trying hojicha powder for the first time Grace & Green also sells 20 grams for only $6.00 USD. This is a great option if you just want to sample it before committing to a larger amount. The owner, Ritsuo, is also super kind and knowledgeable. If you have any questions about their products, don't hesitate to ask!
Price: $19.00 USD for 100 grams
Package: 100 grams comes in a non-resealable pouch, however Grace & Green does sell sealing bag clips separately for them. The 20 grams option comes in a resealable pouch.
Ships: Worldwide
---
2. Soar Organics – Organic Japanese Hojicha Powder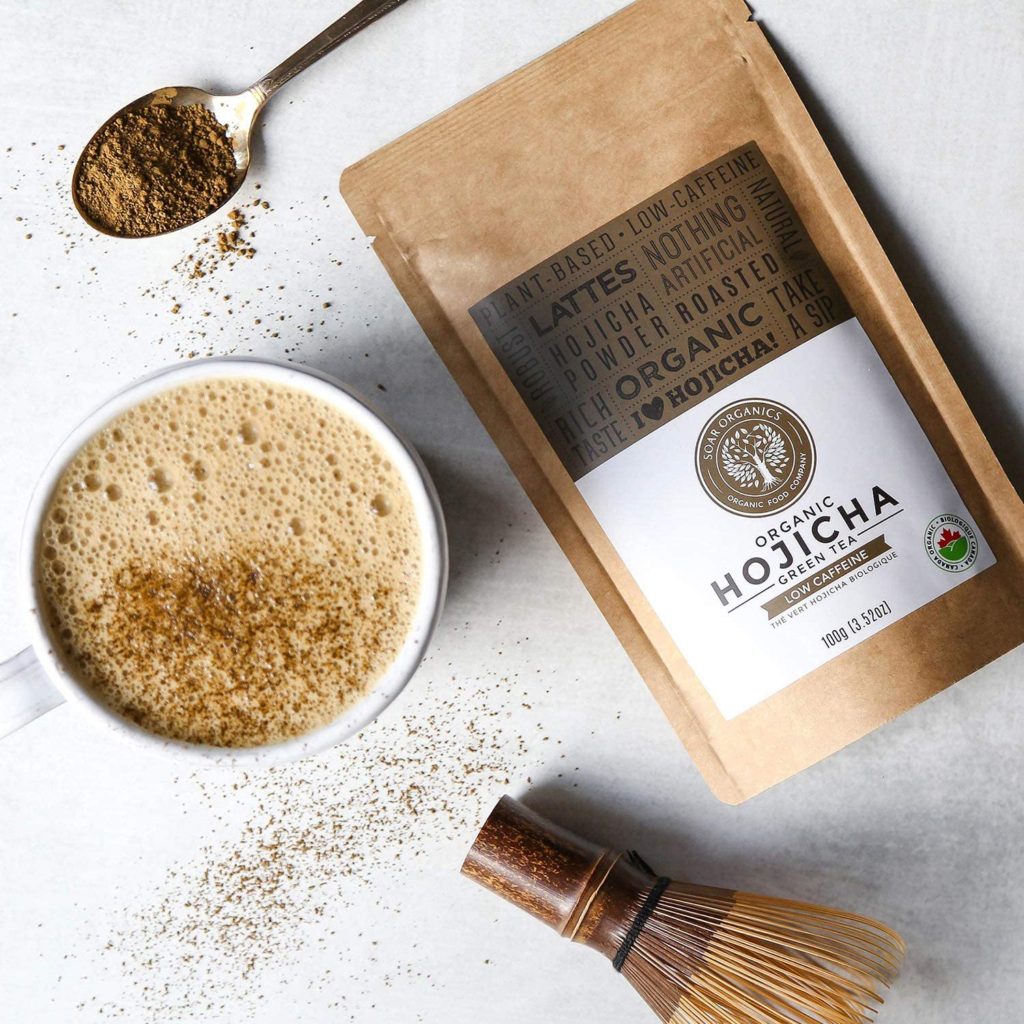 Soar Organics is another brand I enjoy and trust when it comes to matcha. I was excited when they added organic hojicha powder to their line!
Their roasted tea powder is described as a blend of summer and autumn harvest tea leaves along with a bit of stems for more richness that is perfect for lattes and baking.
Soar Organics' hojicha powder is from Kagoshima & Mie prefecture, Japan and is certified organic by COR & JAS. This brand is also a proud member of 1% for the Planet. That means they give back a minimum of 1% of every sale to charity!
Price: $23.00 USD for 100 grams
Package: Resealable kraft pouch
Ships: Worldwide
---
3. Art of Tea – Organic Hojicha Powder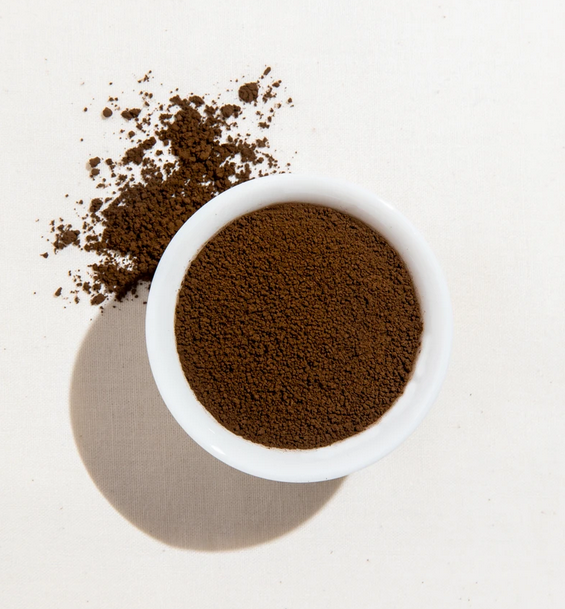 If you want to experience a darker roasted hojicha powder, this organic one from Art of Tea is for you!
It has deep notes of dark chocolate with a toasty finish. This powder is especially recommended for coffee lovers because it is approximately 25% more roasted than other hojicha powders on the market. I really love this one for lattes because of the higher roasting level. It's strong flavour profile goes so well with milk.
If you try this dark roasted hojicha powder and really enjoy it, Art of Tea also sells 1LB zip pouches of it.
Price: $24.00 USD for 4 ounces
Package: Resealable pouch
Ships: Worldwide
---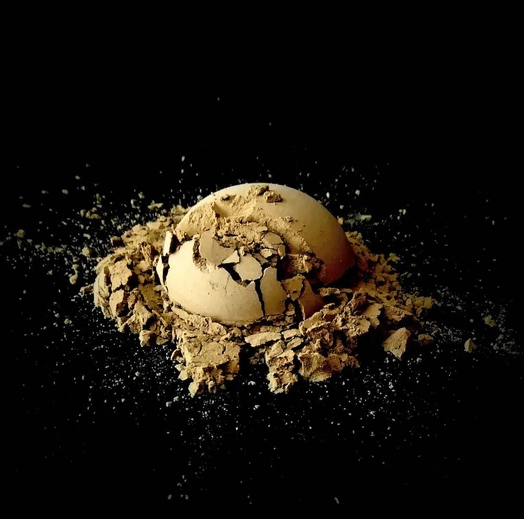 Hojicha Co. is the place for all things hojicha! This Canadian brand has a selection of hojicha loose leaf and also powder. They sell the powder in 100 grams or 500 grams (bulk) size. It is very fragrant with notes of cocoa, earthy undertones and no bitterness.
Their small-batch hojicha powder is made from tea leaves grown in Kyoto, Japan and packaged fresh there before heading to Toronto, Canada for Hojicha Co. to supply. No additives. Just 100% Japanese green tea!
The other great thing about Hojicha Co. is that the founders, Francois and Danielle, are constantly sharing fun ways you can enjoy this tea. There is a definitely a recipe for everyone on their website.
Price: $23.00 USD for 100 grams
Package: Resealable pouch
Ships: Worldwide
---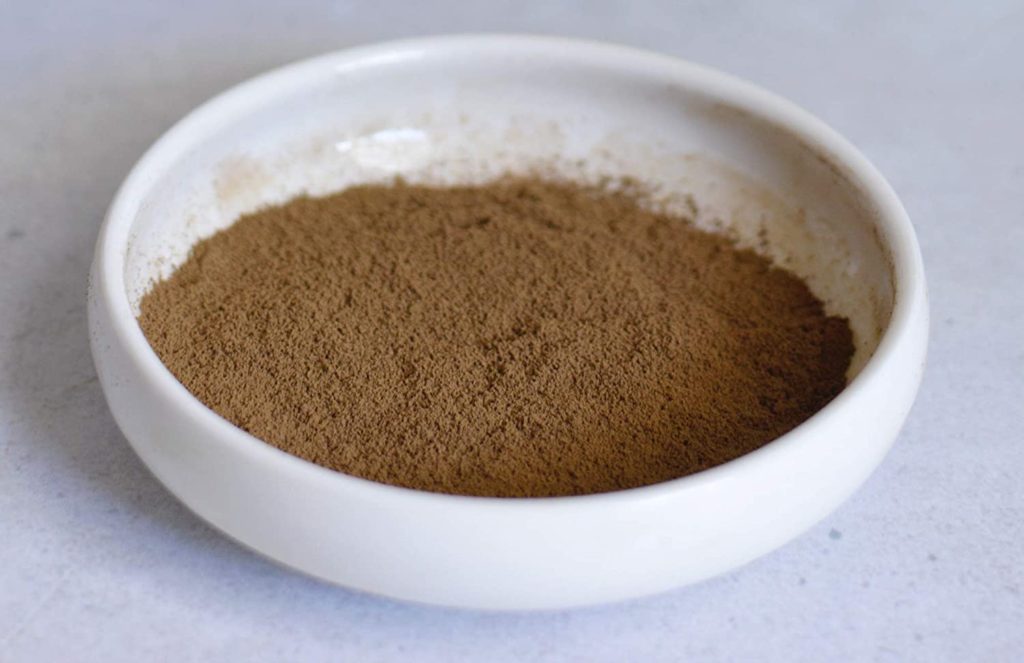 The Barista's Choice Hojicha from Oolong Tea Collective is grown and ground in Kyoto, Japan. It is a blend of Samidori, Okumidori, and Yabukita cultivars.
This powder has those cozy toasted aroma you would expect from a roasted tea plus a hint of sweet chocolate-like flavour. While the label may state latte powder, it isn't limited to just that. This is still great in smoothies, pastries and other recipes.
Price: $26.99 USD for 100 grams
Package: Resealable pouch
Ships: Worldwide
---
Like this post? Pin it!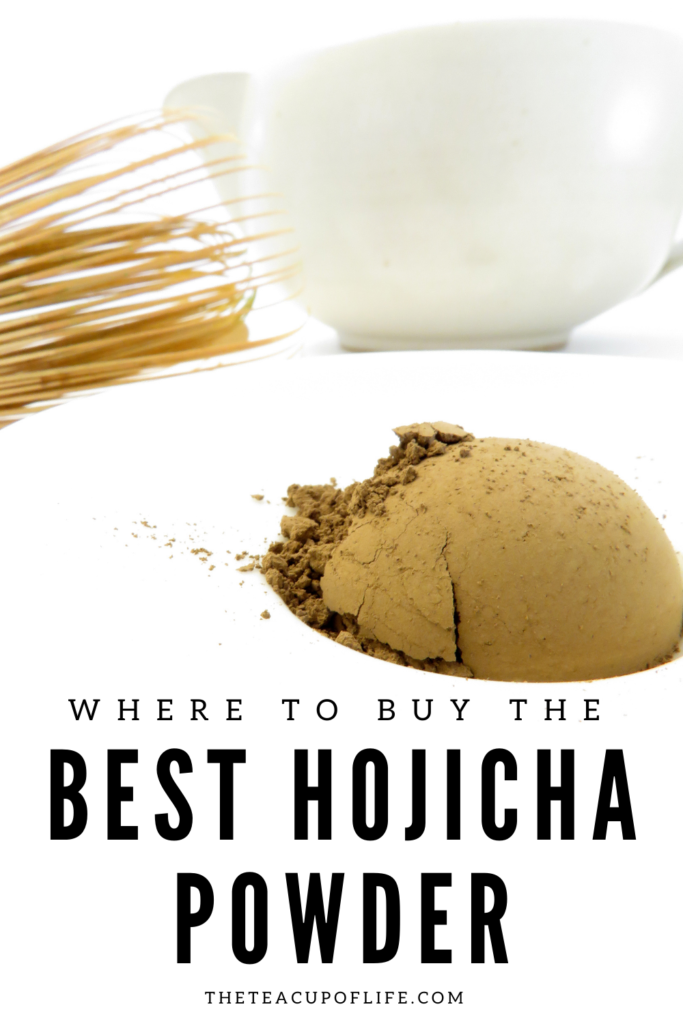 ---
Inspirational Words for Tea Lovers
The tea lovers book: Tea-spiration aims to create a quiet movement where one can experience devotions, comfort, inspiration and the simple joys of life. Tea drinkers know that tea, the wonderful drink, can help them slow down and savor life's moments.
Each page of Tea-spiration is filled with feelings and moments (big or small) that tea enhances; simple joys that not everyone may notice or take the time to savor. Sometimes all you really need is a cup, water and some leaves to create your own wonderful cup of tea experience.