You Are An Awesome Woman author Becca Anderson has written a new blog post on how to put in the work to feel fulfilled in your career, take a look.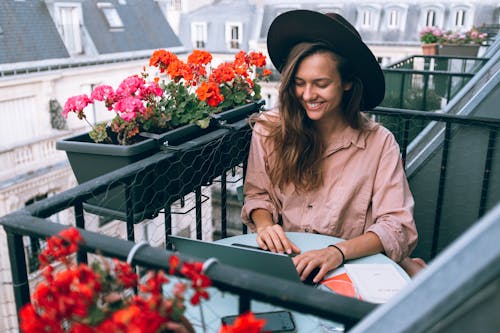 "Work itself is the reward. If I choose challenging work, it will pay me back with interest…. This attempt for excellence is what sustains the most well-lived and satisfying, successful lives."
MERYL STREEP
"People think at the end of the day that a man is the only answer [to fulfillment]. Actually, a job is better for me."
DIANA, PRINCESS OF WALES
"Nothing gratifies one more than to be admired for doing what one likes."
DOROTHY L. SAYERS
"I've never been a fan of work as it's usually defined by other people. But when I learned how to define it for myself, I realized that it actually can be as fulfilling as I'd always hoped."
BELINDA CASSIDY
"Look at a day when you are supremely satisfied at the end of it. it's not a day when you lounge around doing nothing; it's when you've had everything to do, and you've done it."
MARGARET THATCHER
"Work won't always make your heart sing. But when it does, it's one of the best feelings there is."
AMY PORTER
"To follow without halt, one aim; there is the secret of success. And success? What is it? I do not find it in the applause of the theater; it lies rather in the satisfaction of accomplishment."
ANNA PAVLOVA
"Laziness may appear attractive, but work gives satisfaction."
ANNE FRANK
"I look back on my life like a good day's work; it was done and I am satisfied with it."
GRANDMA MOSES
"What we really want to do is what we are really meant to do. When we do what we are meant to do, money comes to us, doors open for us, we feel useful, and the work we do feels like play to us."
JULIA CAMERON
"You are not in business to be popular." KIRSTIE ALLEY
"The most popular labor-saving device is still money." PHYLLIS GEORGE
"Work is the world's easiest escape from boredom and the only surefire road to success."
MARABEL MORGAN
"The ability to control one's own destiny…comes from constant hard work and courage."
MAYA ANGELOU
"To fulfill a dream, to be allowed to sweat over lonely labor, to be given a chance to create, is the meat and potatoes of life. The money is the gravy."
BETTE DAVIS
"Measure not the work until the day's out and the labor is done."
ELIZABETH BARRETT BROWNING
"Women hold up half the sky." CHINESE PROVERB
"Instead of thinking about where you are, think about where you want to be. It takes twenty years of hard work to become an overnight success."
DIANA RANKIN
"What I know is, is that if you do work that you love, and the work fulfills you, the rest will come."
OPRAH WINFREY
---
Affirmations and Inspired Ideas for Self-Care, Success and a Truly Happy Life
Master the art of thinking happy: You know what they say about happiness—it's an "inside job"—which is 100 percent true. Use the affirmations, quotes, and ideas in this book as a set of tools for your own self-development. They are for "inner work." Much has to do with adjusting your attitude. Depending on the day, it might be a slight adjustment or a major overhaul, but the more you practice daily affirmations, the fewer adjustments you'll need. One day you will realize you have mastered the art of "thinking happy" and are looking at the bright side of life, every day. Incorporating positive thoughts as a daily practice will build mental muscle and help you achieve the all-important optimistic way of thinking.