Debra Eckerling (author of Your Goal Guide) keeps the celebration going with this awesome win from the Independent Publisher Book Awards.
Honored to receive the 2021 IPPY Award Silver Medal in Self-Help for Your Goal Guide: A Roadmap for Setting, Planning and Achieving Your Goals! Conducted each year to honor the year's best independently published books, the IPPY Awards (Independent Publisher Book Awards) recognize excellence in a broad range of styles and subjects.
A "coach in a book," Your Goal Guide gives readers the tips, tools, and encouragement they need to figure out what they want, so they can make a plan, set goals, and ultimately thrive! The purpose of my book is to help people embrace change, by choice or by circumstance.  Mango Publishing released Your Goal Guide in January 2020. This was less than months before the world changed … and so many people faced change by circumstance. So thrilled by this recognition, and blessed that it showed up in the world when people need it the most.
2021 IPPY Awards
The 25th Annual IPPY Awards drew more than 4,500 entries, and 430 gold, silver, and bronze medals going to independent authors and publishers from 46 U.S. states and seven Canadian provinces (35 medalists), with winners also coming from U.K. and Australia (9 medalists each), plus New Zealand, Ireland, France, Germany, Sweden, Finland, Switzerland, Jamaica and Malawi.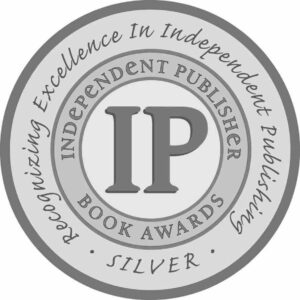 "Enchantment is what we hope for, every time we crack the cover of a new book," says Jim Barnes, director of the Awards. "Each new book you open offers the promise of magic, and maybe even a life-changing moment. As awards judges we are so lucky to have been able to experience 25 years of magical, IPPY Award-winning books."
Congratulations Winners
Congratulations to all this year's 25th Annual IPPY Award medalists.
A special shoutout to the other medalists in my category:
GOLD: Blaze Your Own Trail: An Interactive Guide to Navigating Life with Confidence, Solidarity, and Compassion, by Rebekah Bastian (Berrett-Koehler Publishers)
SILVER: Your Goal Guide: A Roadmap for Setting, Planning and Achieving Your Goals, by Debra Eckerling (Mango Publishing)
BRONZE: But First, Save Ten: The One Simple Money Move That Will Change Your Life, by Sarah-Catherine Gutierrez (Et Alia Press)
The award ceremony will be on Zoom on June 30, 2021. Read the complete 2021 IPPY winners listing.
Thanks
Thank you to Jim Barnes, Jenkins Group, and everyone at IndependentPublisher.com; Christopher McKenney, Brenda Knight, and everyone at Mango Publishing; and my friends, readers, and community for all your support!
---
A Roadmap for Setting, Planning and Achieving Your Goals
Start with a plan. One of the biggest reasons goals fail is that we often don't put enough thought into what we really want before diving in. Your Goal Guide by Debra Eckerling starts with that first, crucial step: figuring out your goals and putting a plan in place. As a professional writer, communications specialist, and project catalyst with more than 20 years of experience, Eckerling is prepared to help you achieve success.